Best CPA Affiliate Networks
Bookmark This Page – We Will Be Updating It Often
The section below includes discussions on the top affiliate networks for affiliate marketing. Read carefully before making your final pick.
Chcek Out Marcus Video Here On Offervault Affiliate Offers
MaxBounty would make any list of top cost per action of CPA affiliate networks that connect publishers with advertisers to promote various products online for making money.
Right now, MaxBounty will give you the opportunity of choosing from more than 2,000 offers. These include offers belonging to a wide variety of verticals, for instance, finance, dating, real estate, weight loss, and more.
You will be allowed to sign up on this network free of cost. However, they will allow you to begin operations only after verifying your business and confirming that you are capable of driving enough traffic to the advertisers.
MaxBounty is free to sign up but they will verify your business and confirm that you can drive traffic to their advertisers. What this means is that for working with Maxbounty, you will require a website.
Features
* Works just with digital products
* The network is involved in multiple verticals
* Commissions can range from $2.5 to $85 for every CPA
* The network never uses cookies for tracking CPAs
Pros
* Affiliates earning $1000+ are greeted with a bonus of $1,000
* Makes weekly payments via eCheck, check, Bitcoin, PayPal, ACH, Intercash or bank wire
* Works with some of the most high-end brands
* Features a user-friendly dashboard that will allow you to look for the most profitable offers
Cons
* You may need to wait for a long time for getting approval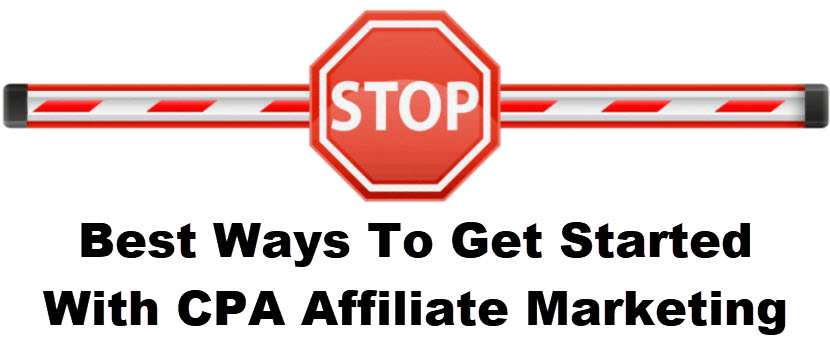 2. FLEXOFFERS
Flexoffers has gained significantly popularity in recent times and there are multiple factors responsible for that. One of the most prominent ones is surely the network's ability to make fast payments.
Indeed, Flexoffers will not offer you anything revolutionary or groundbreaking. However, they will surely impress you with their wide range of features and tools. These features and tools are designed to make your affiliate marketing campaigns more effective.
Flexoffers will allow you to choose from thousands of money-spinning affiliate programs and several interesting content delivery formats.
Depending on your preference, you will be able to use this network for promoting both big and medium budget brands and advertisers.
Flexoffers even has an affiliate program of their own. It's a referral program that will allow you to earn big commissions by referring people to the platform. The commission can be as big as 50% of the earnings of referred affiliates.
Features
* The network features thousands of advertisers and publishers
* Flexoffers team and partner vendors will assist publishers in promoting products
* The platform is backed by amazing customer support
* Allows real-time tracking
Pros
* Has a highly profitable revenue program
* You will be supported by dedicated affiliate managers
* Will allow you to choose from more than 15,000 offers
Cons
* International users (people who are not located in the US) will be able to withdraw payment only through PayPal
3. PEERFLY
Joining this CPA network will allow you to choose from an extensive list of both physical and digital products.
However, the main reason behind the huge popularity enjoyed by this platform is its second-tier affiliate program. Whenever, any of your second-tier affiliates would make a sale during his/her first year, you will get a 5% commission.
Joining Peerfly will allow you to choose from around 8,000 offers. Most of them are digital; however, you will also come across plenty of physical ones to choose from. The past few years have seen the platform earn some big customers; examples include Fiverr, CBS, Target, and so on.
Each of Peerfly's offers has great pay rates and commissions. Besides, the platform also keeps organizing reward programs and contests at regular intervals, which increases your chances of earning big money even further.
Features
* This is CPA network and pay publishers only for every completed action
* Doesn't have any annual or monthly subscription fee
* Accepts applications both from established and inexperienced publishers
* To date the network has recorded 8 million+ leads
* Offers dedicated support to all its users
Pros
* Amazing UX/UI
* Doesn't feature any spam product
* Features a powerful dashboard and is extremely easy to set up
* Makes payouts every 7, 15, or 30 days through wire transfer, Payoneer, checks, Bitcoin or Amazon gift card
Cons
* The application process is too detailed
4. CLICKBOOTH (marcus had a bad experience with them years ago)
Clickbooth connects advertisers offering a wide range of products and/or services with publishers with years of experience in digital marketing. To be approved as a Clickbooth affiliate, you must prove your ability to drive genuine and quality traffic through mobile, native, social, email, contextual, search, and display channels.
Once approved, this CPA affiliate network will allow you to choose from a wide range of high-paying campaigns.
When working with Clickbooth, you will be backed by a highly dedicated, driven, and talented team. However, to get paid, you will have to generate actual leads or sales.
Features
* Available to advertisers and publishers worldwide
* Can be joined for free
* You will have thousands of offers to choose from
* Successful publishers will get to earn more through an affiliate rewards program
* You will not need any website to join Clickbooth
Pros
* Offers high payouts
* Has an effective reward program
* Reliable CPA authority platform
* Maintains good customer relationships
Cons
* Newbies might find it difficult to get approval
5. CPALEAD
You need to understand that you will not be able to make money through CPALead just by sharing website links randomly on various social media platforms. For making good money, you will have to follow certain techniques.
The first money making technique is through Surveys. CPAlead will require you to add a survey gateway to your website. This makes the site different from most other top affiliate networks discussed on this page.
Whenever a visitor will fill out a CPALead survey on your website, you will be earning an amount between $0.30 and $3. Choose the niche of the surveys wisely if you want to make maximum money.
CPALead will allow you to earn money also by making people sign up for Trials.
The next money earning technique on the website is called Mobile. The platform requires users to share their mobile number for gaining access to certain content. This allows them to earn $3 to $10.
The final technique is called Purchase. You will be making money through this technique if users reach the website by clicking your affiliate link and purchase any content.
Features
* Free membership
* More than 300 niches
* Point and Achievement rewards
* Weekly and daily payment options
* Pays through Payoneer, Bitcoin, etc.
* Provides access to content lockers, files, links
Pros
* Weekly payment option ensures that users have cash flow all through the month
* With the right techniques, you will be able to make lots of money
* The interface is extremely user friendly
* CPALead will provide you with multiple training tools that will make getting started even easier
Cons
* Beware of the fishy and shady products
6. CPAWAY
As its name suggests. CPAWay offers a cost per action or CPA revenue model to the publishers. People visiting your site will have to perform some kind of action for you to earn money; these include purchasing a product, filling out forms for advertisers, etc.
You will gain access to these offers only after signing up on the official website of CPAWay. However, there will be one more hurdle to cross after the sign-up process is over. You will have to wait for CPAWay's approval for accessing your publisher's dashboard.
Once you receive the approval, browse around the dashboard, and find relevant offers for your website. Plug in the offers onto your website and earn money whenever a visitor grabs them.
Features
* Offers training webinars every week free of cost
* Offers daily updates
* Allows you to learn SEO, keyword research, list building, niche selection. PPC, CPA marketing and more
* Offers the option of finding offers with highest payouts
* Offers previews of landing pages
Pros
* Each category features multiple incentive offers
* Your affiliate manager will be sending emails once or twice every week containing profitable offers with great conversion rates
* The platform doesn't offer any low-quality products or advertisers that don't make payments to publishers
Cons
* At times, you may need to wait a bit longer for getting paid
7. TORO ADVERTISING (great for downloads and toolbars)
Toro Advertising is a network-based out of Spain. The platform's revenue models include CPS, CPA, CPI, and CPL. Unlike most other rival groups, Toro will pay you even for conversions.
You must have relevant experience for gaining access to Toro Advertising's publisher's dashboard. Newbies are unlikely to get approval for using this platform.
If you don't have a website, you will have to provide a clear explanation of your marketing strategies and plans for generating traffic for getting approval. Website owners, on the other hand, must ensure that their site hasn't broken any copyright law. To work with Toro Advertising, you must also ensure that your site doesn't feature objectionable content of any sort (for instance, hacking, spam, adult, etc.).
Toro has three different payment cycles, Net7 (weekly), Net15 (fortnightly), and Net30 (monthly). You should discuss your preferred payment frequency with your affiliate manager.
You can increase your income on the site even further by referring others to join. You will get 5% of the income of people referred by you.
Features
* You will gain access to more than 1500 offers
* Makes times payments
* Offers competitive rates
* Affiliates are allowed to track revenue-earned and overall performance in real-time
* You can join Toro Advertising even if you don't have a website
Pros
* Dedicated support team
* Multiple payment options
* The platform as a very credible history
* You will be flooded with direct and exclusive offers
Cons
* The threshold for Minimum payment is slightly higher
8. MUNDO MEDIA
Mundo Media is an action-based advertising network known for delivering amazing results both to advertisers and publishers. It offers user-friendly solutions and provides publishers with highly lucrative revenue streams.
If you know the art of promoting products, you will be able to make big money through Mundo Media. The site has tie-ups with thousands of advertisers looking to reach new customers.
Mundo Media has become one of the leading names in the industry primarily due to its proprietary technologies that get updated at regular intervals. These technologies have allowed them to bring the top advertisers and publishers of the world together. They are instrumental in connecting partners both regionally and internationally.
Features
* You will be offered training webinars every week free of cost
* You can search for the offers with the highest payouts
* Each offer will come tagged with a keyword list
* You can get optional email alerts featuring new offers in your niche
* You will get to learn SEO, keyword research, list building, niche selection. PPC, CPA marketing and more
Pros
* Offers constant support
* Features top converting mobile offers
* Most offers have high payouts
Cons
* At times, you may need to wait slightly longer for payment
9. ADSMAIN
ADSMain provides its affiliates/partners with the most profitable advertising offers available on the internet. These offers are backed by features like round the clock professional support, timely payments, high payouts, real-time tracking, and more.
To join ADSMain as a publisher, you will have to fill out the publisher's application form. The network's team will check your application and inform you about their decision within just two business days.
The platform will not require you to pay any fee for becoming an advertiser or affiliate. You will only need to undergo an approval procedure for ensuring that the offers of the advertiser and your promotional methods make a beneficial match for both.
ADSMain is a CPA network and would pay you for each of your valid actions. For instance, if you manage to sell a product belonging to an ADSMain advertiser, you will get a commission.
The standard payment cycle of the network is either monthly (NET30) or fortnightly (NET15). If you are a high-performing affiliate, ADSMain team will walk the extra mile to make biweekly payments to you regularly.
Features
* Allows users to check their statistics in real-time
* Makes payment through checks, PayPal, wire transfer, and ACH
* Accessible to people around the globe
* Features a referral program backed by 5% commission
Pros
* Flexible payment cycle
* Huge collection of high-paying offers
* User-friendly dashboard
* You will receive dedicated support
Cons
* The threshold for Minimum payment is slightly higher
10. GLOBALWIDE MEDIA
The revenue models of this US-based affiliate network include CPI, CPL, CPS, and CPA. Like most other top networks, Globalwide Media will also carry out a thorough investigation of your app or website before approving your account. The approval is done based on the publisher's promotional strategies and his/her previous experiences as an affiliate.
To succeed with Globalwide Media, you must follow certain guidelines. For instance, you will not be allowed to promote advertiser's products/services aggressively on forums and social networks. Your app or website shouldn't contain objectionable content of any kind (for instance, viruses, malware, spam, adult, etc.).
You will get paid once every month through PayPal, direct deposit, wire transfer, or checks. Other than winning commissions by selling products and services of advertisers, you can also earn a 5% commission by referring people to the network.
Features
* Has a profitable referral program
* Offers competitive commissions
* Specializes in niches like insurance, finance, gaming, and dating
* Makes monthly payments
Pros
* Has multiple payment modes for you to choose from
* Makes timely payments
* Publishers are allowed to check their performances using a real-time reporting system
* Best performers are offered heftier commissions
Cons
* The threshold for Minimum payment is as high as $100
11. PALO MEDIA
Palo Media began its journey in 2010. When it started, it was an endeavor of a solo marketer and operated for filling some requirements in the segment of performance calls.
Palo Media came into being during a time when the affiliate marketing industry was filled with unscrupulous people and untrustworthy networks. They emerged as one of the first trustworthy platforms for affiliate marketers. They provided both advertisers and publishers with a caring space for carrying out their respective businesses.
At present, Palo is the leading name in the pay per call or PPC market place. They are constantly helping publishers in monetizing their leads and are also working to connect businesses with phone call leads of the highest quality.
They help businesses I getting new customers by connecting them to people who are already interested in buying their products and/or services.
Unlike other big players in the industry, Palo will not flood you with random offers. Instead, they will give you the opportunity of choosing from a handful of programs operated and owned by Palo. As a result, you can rest assured about the quality of the products offered by this network.
Features
* Leading name in the PPC market place
* Extremely trustworthy
* Work only with programs owned and managed by them
Pros
* Has exclusive offers in store
* Offers excellent customer support
Cons
* Features just a handful of products
12. AWIN (STARTED AS AFFILIATE WINDOW)
After being acquired by Zanox some time back, the network Affiliate Window got a new name. Now, it's called AWIN. Right now, they have over 100,000 active publishers and 13,000+ active advertisers.
As a company founded in Germany, AWIN has merchants who are primarily based out of Europe, particularly Great Britain. However, recent years have seen even the US network grow rapidly. At present, AWIN is operating in as many as 11 countries and performing equally well everywhere.
The number of brands the network is associated with has crossed 1600. These brands belong to 77 different sectors. These statistics are enough to prove the versatility of AWIN.
Although the platform has an association with all possible verticals, there are a few niches it specializes in. They are beauty, sports, retail shopping/fashion. Finance, travel products, and home & garden.
As a publisher working with AWIN, you will get to promote both physical and digital products. These include items from renowned merchants like Etsy, HP, Hyatt, AliExpress, and more.
Features
* Cookie duration is always set by advertisers
* Charges $5 for people looking to become an affiliate; the amount gets added to the user's account upon approval
* Features specialized tools like "Opportunity Marketplace" that can be used for pitching merchants on exclusive deals
* Boasts a WordPress plugin of its own
Pros
* Offers fortnightly payments
* Allows access to real-time reports
* Both advertisers and publishers are vetted heavily
* Possesses a user-friendly dashboard featuring plenty of plugins
* Supported by more than 900 staff members
Cons
* You will lose $5 if your account is not approved
* You will get to know about commissions only after reaching the dashboard
13. SHAREASALE
This is one of the most trusted affiliate networks operating currently. Recently the platform has amalgamated with AWIN, which has made it even more powerful.
Right now, the network has around 4,000 advertisers. What makes them special is that out of these 4000 merchants, 1000 work only with Shareasale.
Another great thing about the platform is that every single offer running there comes backed by lots of useful data. For example, you will learn about the average commission and sale amount, reversal rates, earning per click, etc.
Features
* Has more than 4000 merchants
* Makes monthly payments on 20th of each month
* Offers plenty of data to publishers to make choosing offers easier for them
Pros
* Features 1,000+ exclusive merchants
* Enables easy evaluation of various offers
Cons
* Pays only when your account balance crosses $50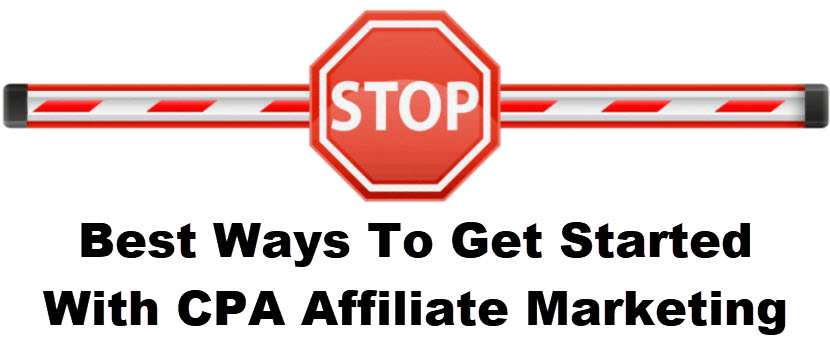 CJ Affiliate is one of the most trusted names in the affiliate marketing industry. If we consider recently obtained data, it can be said that almost all major retailers have launched affiliate programs on this platform.
Most retailers at CJ affiliate allow affiliates to choose from a range of ad sizes. This provides the affiliates with greater control over products/services they are promoting on their blog.
Publishers are allowed to choose from offers belonging to a wide array of niches. Once you know which items you will be promoting, you will just need to find the affiliate tracking code and place it onto your blog. The process is pretty straightforward and will not require you to have much technical knowledge.
Features
* You can get in touch with the customer support team by filling out a contact form
* Follows Net-20 payment cycle
* The network currently has over 3000 advertisers
* Backed by an impressive reporting suite
Pros
* Makes timely payment
* Has a user-friendly interface
* Offers reasonably high commissions
Cons
* The learning curve is slightly steep
15. VIGLINK
The working procedure of VigLink is slightly different compared to other programs of its kind. This platform has been designed keeping in mind the requirements of bloggers.
As a publisher, you will not need to spend hours looking for the right advertisers. Instead, VigLink will connect you to merchants offering the most impressive conversion rates and highest commissions at a given time.
It would not be wrong if we say that VigLink plays the role of a middleman between bloggers and advertisers. They begin their job by scanning the content on the publishers' blogs and automatically link them to the top advertisers in their niche.
VigLink has always worked with merchants belonging to all possible sectors. However, they do categorize the merchants by what's popular or "trends". Here, we would like you to note that all information regarding trends is derived from various third-party websites.
VigLink is primarily known for being associated with a huge collection of high-quality physical products. However, the platform has also a few digital products/services listed on it.
When it comes to commission type, you will be given the option of choosing between CPA and CPC. However, if you want you can pick both CPC and CPA offers.
Another factor that separates VigLink from most top affiliate networks is that it even accepts publishers who have been suspended/banned from other platforms.
Features
* Commissions are decided by merchants
* Perfect platform both for blacklisted and established publishers
* You will get to choose between CPA and CPC programs
* Can update links dynamically and maximize earnings of publishers
Pros
* Possesses a user-friendly dashboard
* Gives opportunity even to banned publishers
* Works smoothly across social media/apps/websites
Cons
* You will require separate approval from every merchant you will work with
This is one of the most high-performing affiliate networks and has been growing since its inception in 2011.
The platform will not require you to bear any upfront cost; this stands true both for merchants and publishers. The site earns only from the fees they charge from the merchants and publishers when a sale is made.
Another feature that makes JVZoo a one-of-its-kind affiliate network is that it pays commissions instantly through PayPal. Most other platforms in this industry make weekly, fortnightly, or monthly payments.
JVZoo deals only with digital products. These include internet marketing programs, e-commerce solutions, online courses, and so on. However, the site has gained maximum popularity by selling high-quality online courses. Their track record in compelling people to share information with marketing companies is also pretty impressive.
Other than all these, they have been a market leader when it comes to organizing promotional solutions for product launches.
As far as commissions are concerned, they tend to vary depending on the merchant and/or product you are dealing with. If you are lucky and intelligent with your choices, you may succeed in earning returns of 50% or even more than that.
Features
* Pays instantly after a sale is done
* Pays through PayPal
* Can offer commissions as big as 50% or even more
* Allows publishers to both create and host landing pages on their site
Pros
* You can join the network for free
* Great site for marketing product launches
* Boats a series of products belonging to a wide array of categories
* All offers are backed by detailed statistics
Cons
* Charges a one-time fee for gaining access to the documentation and video available on the site
17. RAKUTEN LINKSHARE
Rakuten is among the oldest affiliate networks that are still active and relevant.
Although some newer platforms have managed to beat Rakuten in terms of popularity, there's no denying the fact that this platform features some unique and slick features.
For instance, when working with Rakuten, you will be able to allow your target audience to check various banners just by incorporating a single code into your site. Multiple versions of banners talking about the product/service you are promoting will rotate on your site. As a result, you will not need to pick the ad type you want to see on your site manually.
The next most promising feature of Rakuten is its ability to make deep-linking to the landing pages of merchants more flexible. This, in turn, will allow you to customize your promotional campaigns more freely.
Features
* It is one of the oldest affiliate networks
* Operates in niches like family, entertainment, finance, clothing and accessories, business and career, automobile, and so on
* Works with more than 1000 merchants
Pros
* Offers reasonably high commissions
* Allows flexible deep linking
* Enables ad rotation
Cons
* Takes time to release payments
18. TARGET AFFILIATE PROGRAM
The creators of Target Affiliates designed this network for helping bloggers/publishers in earning money by selling Target products or (products available at brick & mortar stores of the retailer).
Most people living in the United States have serious faith in Target. This makes this affiliate program extremely attractive and profitable for established content creators.
As mentioned above, the network deals only with items sold at Target stores. This automatically means, they only work with various physical products. Right now, they are offering a commission of 8% on every sale made.
Features
* Deals only with physical products
* All products listed on this platform are sold at Target stores
* Offers 8% commission on each sale
Pros
* Provides influencers access to the huge product base of Target
* The brand is highly trusted
Cons
* Suitable just for websites that have mainly an American audience
19. SKIMLINKS
SkimLinks has gone through a major change recently. It has joined hands with Buzzfeed, a change that has made the platform even more credible than before.
The working procedure of SkimLinks has a significant similarity with that of VigLink.
This primarily means that like VigLink, SkimLinks has also been designed with the bloggers in mind.
However, there another major similarity too. SkimLinks is also capable of using a script or plugin for creating dynamic links in various contents published on your blog for sending visitors to pages with high-paying offers from advertisers.
At present, the platform is working with 24,000+ advertisers, which is a big number when compared to other networks discussed on this page.
There's also a major difference between VigLink and SkimLinks. After joining SkimLinks, you will be able to take your own decision regarding which program or merchant you will like to be associated with.
The network features segments called VIP and Preferred Partner. These are segments featuring vetted merchants who pay much bigger commission compared to the standard merchants.
The product list of SkimLinks is pretty wide-ranging. It includes both physical and digital products. However, the number of physical products is significantly more than the digital ones. The physical products listed on the network belong to some of the most revered brands of current times. Examples include eBay, Amazon, Target, and more.
Features
* Rates of commission vary from one merchant to the other
* Has more than 400 VIP programs and Preferred Partner, who pay higher commissions
* Deals primarily with physical products belonging to top brands
* Releases monthly payments
Pros
* Backed by prompt and comprehensive customer service
* You will get email alerts for "favorited" merchants
* Integrating product pages to your existing website requires little effort
* eBay and Amazin links get autotargeted into the right position
Cons
* Takes 25% of every commission earned by the publisher
20. WARRIOR PLUS
The biggest highlight of Warrior Plus is its website, which looks like a creation of the previous era. However, despite boasting an archaic look, this platform competes fiercely with all top affiliate-networks of the current generation.
When it comes to its performance as an affiliate marketing platform, the biggest plus of the site is the instant payments it makes whenever a sale is over. To make the process even smoother, it makes payments through PayPal.
As it takes a serious amount of time to vet the products/services, this network is suitable mainly for experienced and established marketers looking to get commissions by selling a wide range of products and services.
Warrior Plus operates in one of the most money-spinning segments as far as affiliate marketing is concerned. It deals only with the internet marketing niche. All items listed on this site are digital products.
When working with Warrior, you will get to increase your chances of making sales by offering free courses and attractive one-time offers to your customers.
Some of the most popular products on this network are courses teaching you "how to make money". For those who don't know, this segment is referred to as MMO or BizOpp by people in the industry.
The commission rates offered on this platform are usually pretty impressive. However, they tend to vary widely from one product to another.
Features
* Allows free approval
* Deals only with digital products belonging to the internet marketing niche
* Commissions vary significantly between products
* Makes instant payments through PayPal
* Represented by an old-fashioned website
Pros
* The approval process is extremely simple
* You will be provided with useful statistics about vendors
* Operations are highly transparent
Cons
* You should beware of the low-quality products
21. LINKCONNECTOR
The initial years have been extremely struggling for LinkConnector. But, thanks to the wonderful team working for the company, LinkConnector has finally managed to enter a partnership with some of the biggest brands of current times. Examples include the Disney Store, Ironman, Everly, Hats.com, Writer's Digest, and so on.
The highlight of LinkConnector is, however, its exceedingly strict screening process. Both affiliates and merchants need to undergo detailed screening before joining this platform. What this means is that as a publisher you will only need to deal with high-quality products. This increases your chances of making it big in this business significantly.
However, there's one downside of this platform. It comes with a clumsy, outdated design. You will need to put in a lot of time and effort into finding the most popular products listed on the site. Comparing conversion rates will also not be easy when working on LinkConnector. All these might make it a bit difficult for the publishers to choose the right product. However, as all products are picked carefully by the experts' team, your chances of failing will always be pretty low.
LinkConnector works with both physical and digital products and pays through PPL, PPC, CPA, and CPS programs. The majority of the digital products on the site belong to the eCommerce niche. The number of eBooks and online courses available on the website is much lower.
The commission rate for a given product is not decided by LinkConnector. The decision is always taken by the merchant. That's the reason why commissions vary significantly from one advertiser's product to products marketed by another advertiser.
Features
* Deals with both physical and digital products
* Pays through PPL, PPC, CPA, and CPS programs
* Has partnerships with top brands
* Offers private coupon codes for preventing coupon hijacking
Pros
* Have exclusive tie-ups with some brands
* All products listed on the site are of high quality
* Offers amazing customer service
* Provides naked links which will not reroute the user through LinkConnector's site
Cons
* The dashboard and website are pretty poorly designed
22. 2CHECKOUT (STARTED AS AVANGATE)
This change of name has caused serious confusion for both publishers and merchants.
What has made the situation even more confusing is that the original name of the network AvanGate is now used for a payment processor.
The name of the affiliate program is now 2Checkout; however, 2Checkout processes all its payouts through AvanGate.
Things can't get more confusing, right?
So, what we want you to remember now is that 2Checkout currently operates as AvanGate's subsidiary and if you want to be an affiliate you will need to join 2CheckOut.
2Checkout primarily focuses on selling various digital goods including software. The products' list on the website includes more than 22,000 software packs belonging to some of the biggest merchants in the industry. The most prominent ones among them are HP, Kaspersky, Bitdefender, etc. Other than that, you can also deal with various eCommerce solutions as a member of this affiliate network.
Right now, 2Checkout has tie-ups with more than 4,000 vendors. This number makes it the leading affiliate marketing network for digital products and software.
This platform scores big when it comes to commissions. You can expect to earn a commission between 25 to 80% for every sale you make.
Features
* Offers 20 to 80% as commissions
* Has more than 22,000 software products from 4000+ merchants
* Cookies remain active for 120 days
* Makes payments via branded MasterCard (for instance, AvanGate), direct deposits, or PayPal
Pros
* Commission rates are extremely high
* Makes timely payment
* Creates unique coupons
Cons
* Pays only when your account balance is $100 or more
23. SENDIBLE
Sendible is a highly efficient tool for social media management. Online marketers can use it for scheduling posts and managing multiple social media accounts simultaneously.
After joining this platform, you will get 30% on every sign up for the first year. This program can allow you to earn as much as $716 for a single sign up.
Sendible doesn't have any other product besides its web app. To earn through this affiliate network, you will have to make people subscribe to the app.
Features
* The affiliate product follows a subscription-based model
* Offers a fixed commission of 30%
* Cookie duration is of 30 days
* Payments made via PayPal
Pros
* Easy joining process
* You will get commissions on every successful referral for 12 months after joining
* You will not need to work with any mystery vendor
Cons
* You will need to wait for 60 days for getting your payments
This is possibly one of the best options for publishers looking to promote physical products on their site. You can use this platform for earning a commission on almost every item available for sale on Amazon.com.
Another great thing about Amazon Associates is that it will allow you to get a commission whenever someone referred by you purchases a new product. This would happen even if you didn't link a particular product.
Let's explain with an example. Suppose you have linked a person to a toothbrush worth $5, but he ended up buying a television set worth $500. Still, you will get the commission; however, the sale should take place before the cookie expires. Also, the product shouldn't be already on the person's cart.
Earlier, Amazon Associates used to pay commission based on the performance of publishers. However, the rule was changed in 2017. Now, they follow a fixed commission structure. The percentage paid as commission, however, varies depending on the category the product belongs to.
This change in commission policy made Amazon Associates extremely popular among smaller sites or websites just beginning their journey in this industry.
Features
* You can promote any item sold on Amazon; these even include products belonging to the third-party merchants
* Cookies remain active for 24 hours
* Minimum payout is of 410 for direst deposits or Amazon gift cards
* The commission rate varies between 1 and 10%
Pros
* You will get to choose from a huge collection of products
* Universal cookie, which means you will get commissions for every purchase made before the cookie expires
* At $10, the payout threshold is really low
Cons
* The commission is remarkably low (1%) on certain products, for instance, video games
Technically speaking Walmart Affiliates operates as a branch of Rakuten. However, the operations at Walmart Affiliates have a significant difference with that of Rakuten; and that's the reason why we have included this name separately in this list.
The market share of Walmart (3.7%) for physical products is much lower than Amazon (50%) as far as the American eCommerce market is concerned. So, it is obvious that the latter will enjoy greater popularity among affiliate marketers than the former.
However, things seem to change notably when Amazon Associates changed its commission policy in 2017. Walmart, which also follows a category-based approach when deciding on commissions, was found to offer higher commissions in certain categories. For instance, Walmart offers a commission of 4% on toys, while the commission offered by Amazon in the same category is 3%.
Another factor that allowed Walmart to gain some popularity was the duration of its cookies. The tracking cookies of Walmart remain active for 3 days, whereas those of Amazon expire in just 24 hours.
Features
* You can promote every item sold on the official website of Walmart
* The commission rate varies between 1% and 18%
* Cookies expire in 3 days
Pros
* Famous, trusted brand
* You will have a large number of products to choose from
* Longer cookie duration than Amazon
* Offers higher commissions compared to Amazon in certain categories
Cons
* At $50, the payout threshold is quite high
FINAL WORDS
The discussion above should be really helpful for you if you have plans of making it big in the world of affiliate marketing. The affiliate networks we have informed you about are the best ones in operation currently. Now it's your turn to choose the one that meets your needs and preferences perfectly .
Our list includes platforms that list just digital products, just physical products, or both. The rates of commissions offered vary from one platform to another. There are also significant differences in the time of payout. You will have to decide what suits you more before taking the final call.