JvZoo Affiliate Program – How I Made $4,277 In Just 9 Days
How To Make Money With JVZOO / Jvzoo Reviews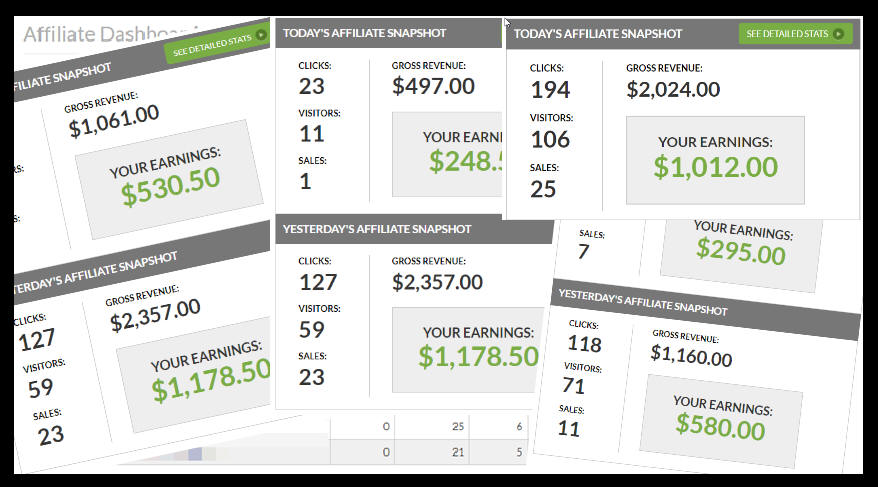 What You Are About To Learn
1. What Is JvZoo And How Does It Work
2. How You Get Paid By JvZoo
3. An Easy Way To Get Started With JvZoo
4. A Killer "Trigger Word" You Can Use To Sell The Hell Out Of JvZoo Products As An Affiliate
5. The REAL Ways To Profit Big With JvZoo
What Is And How Does It Work
JvZoo Is An Affiliate Network
JvZoo Is A Product Selling Platform
JvZoo Is A Payment Platform
JvZoo Is A Sort Of Membership Site Platform
How Does Pay Me
Paypal
Payoneer
Check
Instant Commissions
Getting Started With
Find Niche Market
Locate Products or Create Your Own
Grab Links And Put On Your Website
Drive Traffic
Super Easy Method = Review Sites
Best Niche Trigger Words
Find Niche Market
Locate Products or Create Your Own
Grab Links And Put On Your Website
Drive Traffic
Real Ways To Profit Big On
Find Niche Market (broad yet targeted)
Give Away Helpful Info DIRECT To Keywords
Build A Mailing List
Sell Related Niche Products And Must Haves
www.SimpleSitesBonus.com
www.DownloadMyNotes.com
Whether you are looking to sell, promote, or buy eBooks, courses, programs, software, or any digital product, there are a variety of platforms you can turn to. One platform that has risen steadily in the digital product world is JVZoo.com (JVZoo).
Hundreds of millions of dollars in digital product sales have been made with JVzoo.
In this comprehensive guide, we will talk about how to make money with JVZoo.
In other words, we will discuss what JVZoo is and why it is a great platform for affiliate marketers, as well as how to select the right products and build sales.
Buckle up for a long read…
WHAT IS JVZOO AND WHY IS IT A GREAT PLATFORM FOR AFFILIATE MARKETERS?
JVZoo is an online marketplace for sellers and vendors of digital products. Authors of courses, programs, eBooks, and other digital products list products they have created on this platform, and affiliate marketers choose the products they would want to promote or resell.
Unlike most other online marketplaces, JVZoo doesn't facilitate the sales of products. It only provides a platform where sellers can get affiliate marketers to promote their products. This means that buyers and vendors deal with each other. Thus, the money is channeled directly to an affiliate once the sale is completed.
Another benefit of JVZoo is that the seller has control over refunds. While in most other platforms, money is refunded as soon as the buyer activates the refund policy, in JVZoo, a seller is able to talk with a customer and perhaps explain the hitches he/she may be experiencing, thus save a purchase.
All these benefits to vendors mean that the platform keeps attracting more vendors, and thus you will never lack a popular product to promote as an affiliate.
Since its launch in December 2011, JVZoo has attracted thousands of vendors and affiliates. There is a huge number of quality products for affiliates to promote. This means that with the right strategy, you can make big cash with this platform.
Speaking of strategies, we are going to explain a number of them that relate to how you can select the right product, spot the right vendors, and build sales. In other words, we will explain how you can get the most out of JVZoo.
HOW TO MAKE MONEY WITH JVZOO
STEP 1- PICK THE RIGHT PRODUCT TO PROMOTE FROM THE MARKETPLACE
There are thousands of products on JVZoo, and tens of hundreds are released every month. What this means is that finding the right product that converts to sales can be a challenge. But we will try to make this process easier for you.
To become an affiliate for a digital product on JVZoo, you need to first register as an affiliate.
HOW TO REGISTER AS AN AFFILIATE ON JVZOO
When you land on JVZoo, you will be presented with two options- become a seller or become an affiliate.
Seller section is for the product creators, while affiliates option is for people who want to promote products on behalf of the sellers in return for commissions. However, irrespective of the option you choose, you can do both, so it doesn't matter the button you choose.
Once you choose your button, you will be presented with a registration form that asks for your full name and contact information. You should also give a phone number where a verification code will be sent. Registration is that simple.
After you are done with your registration, you will need to link a PayPal account to your JVZoo account where your commission will be sent. It is important to mention that JVZoo doesn't have any control over your PayPal account.
If you are in America, you will need to fill in a W9 form so that you become tax compliant. That's all it takes to register and link your email.
Now comes the interesting, but more complex part- finding products to promote.
How to spot the right products to promote
Once you are logged in to your JVZoo account, you will see a dropdown menu labeled "Affiliates." Click on "Affiliate Dashboard," then choose "Find Products." You should now see the products you can promote.
On the Products Listed page, you will see different products, with specific stats that should guide you.
For example, you will see sales made on each product, commission rate on different products, and percentage of refund claims.
Above the table, there are different search filters you can choose from;
– Categories and sub-categories allow you to choose products in your desired niche
– Keyword allows you to search the list
– Filters let you choose between front-end products and WSO products. The front-end products are available to anyone while the WSO (Warrior Special Offers) are products advertised on Warrior Forum, a popular discussion board for online marketers. These products have special rates.
To know the right product, there is a certain criterion you should follow;
Your audience
If you already have an audience or a list of subscribers who are interested in internet marketing or seeking website design services, then you have to look for products that meet their needs. Promoting piano courses or sleep programs won't cut it for such an audience.
For such an audience, you should look for courses that teach them how to generate more traffic or software that helps them generate or convert more leads.
To help you find a product that suits your audience, make use of filters. These will help you choose products based on categories and sub-categories that match your market.
Price
In addition to looking for digital products that match your audience's needs, it is important you consider the price. You don't want to offer, say one software for lead generation costing $19 this time, and then another one costing them $49 next time.
If you do this, your 2nd promotion will not generate as many sales as the first promotion since fewer people will buy it. I mean, why should they pay $49 for a similar product they paid $19 for last time?
Another thing, ensure that you promote products that are within a price range that your audience can afford. There is no point in promoting a course that is top-selling in a certain category costing $2,000 to an audience that can only afford a course of less than $100.
Refund rate
Of all the metrics listed on the JVZoo product listing page, the most important stat you should check is the refund claims.
Why? Because this shows the level of customer satisfaction. You don't want to promote a product to your audience that doesn't benefit them.
When you promote a product that doesn't benefit your audience, they will lose trust in you. You don't want that, do you?
So, when analyzing different products, don't just look at the sales and commission rates- check refund rate too- this section tells you the number of customers who were unhappy with the product to the extent they asked for their money back. This rate should be as low as possible.
However, it is important to mention that new products may not have refund rates, and thus this may not be a helpful way to look for great products.
Commission
You might also want to consider the commission rate of different products when deciding which one to promote, although this should not have a lot of weight in your decision. Commissions on JVZoo tend to range between 40% and 50%, although some products can provide a commission of as high as 100%.
Level of competition
Although you may not find this information on the JVZoo's product list page, it is crucial to consider the number of affiliate marketers promoting a product. You don't want to compete against thousands of sellers who are trying to rank for the same keywords as you.
A simple way of getting information on the level of competition to expect is to run a quick search of the product name on Google- you should see how heavily a product is being promoted by other marketers.
By taking into account the above factors when looking for a product to promote, you will find it easier to spot the right one.
The good thing is that JVZoo provides an easier way to know the right products to promote by providing crucial stats. For example, you will easily know the date a product was launched, sales made, conversion rate, commission rate, as well as the refund rate.
If you cannot find the product to promote, you can get started with those listed on Top Seller Page. Let's briefly talk about this;
JVZoo Top Sellers
Another place to look for products that are popular among different audiences is the JVZoo top sellers' section. JVZoo keeps updating the list of top 10 products.
If you would like to promote hot and trendy to your audience, this is another easier way of finding the right products.
Since these products might have a lot of sellers promoting them, there are several ways you can use to stand out;
– Write great, in-depth reviews
– Find a quality bonus that you can use to sell the main product
– Create a free training for the product to show people how to get the most of its features
– Target low-competition keywords that many marketers are not targeting
For people with an email list, these products can be a gold-mine, especially if you find one that suits your audience portfolio.
_SIDE NOTE__- In addition to launches, make sure to find evergreen products to promote. This way, you will have a sustainable business model._
Once you have analyzed products and found a product that meets your needs and those of your clients based on the above factors, you can now press the "Request" button to ask for permission to promote or resell the product. Let's discuss this in greater depth.
STEP 2- SUBMIT YOUR REQUEST
Sellers have to approve your request for you to get an affiliate link. This helps to ensure that their products are not promoted by scam sites or marketers who are not trustworthy.
However, this is not always easy, especially for beginners. Sellers can be choosy about who they want to give permission to promote their product on their behalf- and they have all rights to be choosy. If you, too, are in this position, you will be selective.
Ideally, you may only have to work with affiliate whom you have interacted with in forums or social media platforms and those who are in the same niche.
However, many sellers will still approve requests of affiliate marketers they don't know, although they might withhold payments until they verify that you are trustworthy.
As a beginner who doesn't have a track record, the best way to gain the vendor's trust is to contact them and explain yourself. Convince them that you are planning to promote their product the right way and even offer to take delayed payment.
Note that most sellers will not approve your request, but your engagement may set grounds for future approvals once you have built up a significant number of sales.
Before you send a request, make sure to check the marketing material the seller has provided. It should offer enough information that can help convince your audience.
You may need to customize and personalize the sales page to suit your audience's needs better so as to boost the conversion rate.
Now that you understand how to navigate the JVZoo platform and choose products to promote, let's now talk about how to boost sales.
The many positive JVZoo reviews you have seen online of successful marketers who have made a kill on JVZoo are from affiliate marketers who have not only mastered the art of spotting the right product for their audience but also use the right marketing techniques.
Let's discuss some proven ways of marketing JVZoo products top marketers use;
STEP 3- MARKET YOUR JVZOO PRODUCTS
JVZoo is quite different from other similar platforms, such as ClickBank and Amazon. For Amazon and ClickBank, you have to create great content to encourage people to buy what you have recommended.
Essentially, you will be relying on traffic from Google. Your work is to send traffic to Amazon, and hope Amazon does the conversion magic.
However, with JVZoo, you will be warming the traffic and preparing visitors to make the purchase. You attract visitors through email campaigns, social media ads, SEO, etc. In other words, you will be playing a major role in converting visitors/readers to buyers.
That's why you have to adopt more aggressive strategies than those used in other platforms. Here are some proven marketing strategies you can use;
Content marketing
Content should be the backbone of your marketing- it is an investment and will help you get sales, even in the future when the product you are promoting will not be trending.
Therefore, create great content that is not only easy to read but also engaging. Ensure that it is search-engine friendly by using the right keywords and subheadings.
For JVZoo products, you can create reviews of the product you are promoting. You can order the digital product and write a review based on your experience.
Also, you can use the sales page and marketing materials provided by the vendor to write personalized reviews that suit your audience's needs.
You can post these reviews on your website or send them to your email subscribers. Make sure to write unique pieces to avoid getting penalized by Google and for purposes of standing out from the crowd.
Email Marketing
We can't stress enough the importance of having an email list when it comes to marketing JVZoo products. Email marketing is one of the most effective methods of marketing JVZoo products.
Product reviews on your blog or website as well as social media traffic and SEO traffic can give you sales, but that will be nowhere close to those sales you would get from an email list.
However, that being said, there are some tricks that will take your conversion to the roof;
– SENDING ROOF" EMAILS. Sending screenshots of the success a course, software, or product has helped other people achieve is a great way of convincing your subscribers to purchase a product. Testimonials from success stories will increase your email conversion considerably.
– USING DISCOUNTS. Everyone loves discounts, and you can use this to encourage more people to purchase the product you are promoting. No matter how small your discount is, it can boost your conversion considerably.
– PROMOTING THE BENEFITS OF THE PRODUCT. This may seem obvious, but many marketers still don't use this strategy. Sending an email to your subscribers with bulleted benefits of the products you are promoting will encourage them to make a purchase.
– SEND DIFFERENT TYPES OF EMAILS. Don't bore your list by sending the same email now and then. There are different types of emails you can send, including FAQ emails, product review emails, story emails, bullet-list of benefits emails, result-based emails, bonus emails, etc.
– KEEP YOUR EMAILS HYPE-FREE. Don't make exaggerated claims or create a scarcity that is not there. Even if the vendor has said the price would rise in the future, or there are limited products left, you should exercise caution when reporting such claims.
By following these simple email marketing tips, you can boost your conversion considerably and still retain the trust of your subscribers.
Early bird strategy
This is a strategy of targeting products that are yet to be launched. You get on the ship early, even before the tickets are issued.
In other words, you start promoting the product even before affiliate links are made available. This means you will be ranking for product keywords even before the majority of the marketers join the bandwagon.
You may create early reviews to give your audience an idea of the features the product will have or the problem it will solve. At this time, you may get a chance to register .net domains and even misspelled domains you think will give you an upper hand when it comes to marketing.
Don't mind about your visitors clicking on links that send them to a black page or an opt-in page instead of the sales page. Once they click on your link, they will be "cookied" with your affiliate ID. This gives you an advantage over other affiliates in the sense that in case they make the purchase, you will be given commission, irrespective of the path they use thereafter.
When it comes to launch-time, you will be in pole position to profit before the market gets saturated or before more authoritative websites push further in search result ranking.
Another benefit of using this strategy to market JVZoo products is that you will not need to pay for ads to rank high.
Give unique bonuses
Most affiliate marketers insist that giving bonuses is the most effective strategy one can use to boost conversion or encourage your audience to purchase your product, but I am of a different view.
Yes, bonuses do help to boost conversion, but they are not the most effective strategy. However, this is not to mean that you ignore including them.
If you want to boost conversion using bonuses, make sure to include only those bonuses that complement the main product. This way, you will stand out from marketers who just include bonuses for the sake of it.
If you feel you can create a quick bonus guide, then do it. The best part about creating your bonuses is that you can always re-use them in the future if they are relevant.
Final Thoughts
If you are reading this, CONGRATULATIONS! You have come to the end of our guide.
To summarize it all, we can say that making money with JVZoo is possible. However, before you head to JVZoo, think about your target audience, and which products can help them. This way, you will have an easier time picking a product on JVZoo that suits their needs. Make sure the product is genuine and delivers before you recommend it.
And when it comes to marketing it, there are many avenues you can use. One thing you should not miss if you want to get the most out of your marketing efforts is an email list. An email list will make things a lot easier for you.
We do hope that this guide was helpful and insightful. Share with us your thoughts about JVZoo and other strategies you use to make money in the comment section below.