Here Is How To Set Up Instant Web Hosting On A Brand New Domain Name…
Disclosure: The links to Bluehost are affiliate links. This means that i earn money when you click the links and start your blog… thats how affiliate marketing works 🙂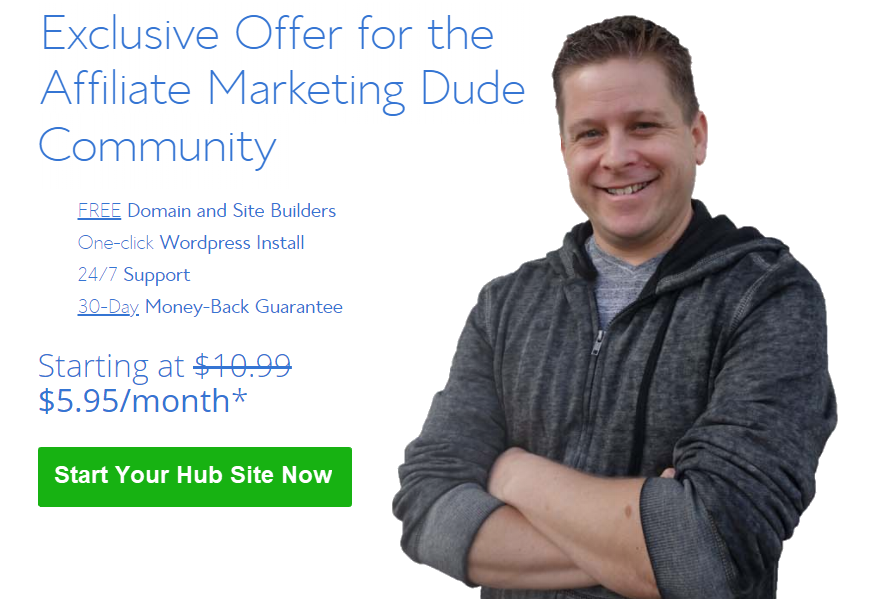 The Offers On This Page Are Affiliate Offers And We Are Compensated For Referring You… Which Is Why We Make All These Cool Videos And Tutorials For You 🙂
Step One: Click Here To Get Started  Then Click – Get Started Now
Step Two: Search For Your Domain Name (enter .com, net, or org like this domain.com)
Make Sure You Enter Like This newdomain.com (availible TLD = .com, .net, .org, .me, ect)
Examples could be yournametips.com but use your name 🙂
For Me I Would Use marcustips.com or something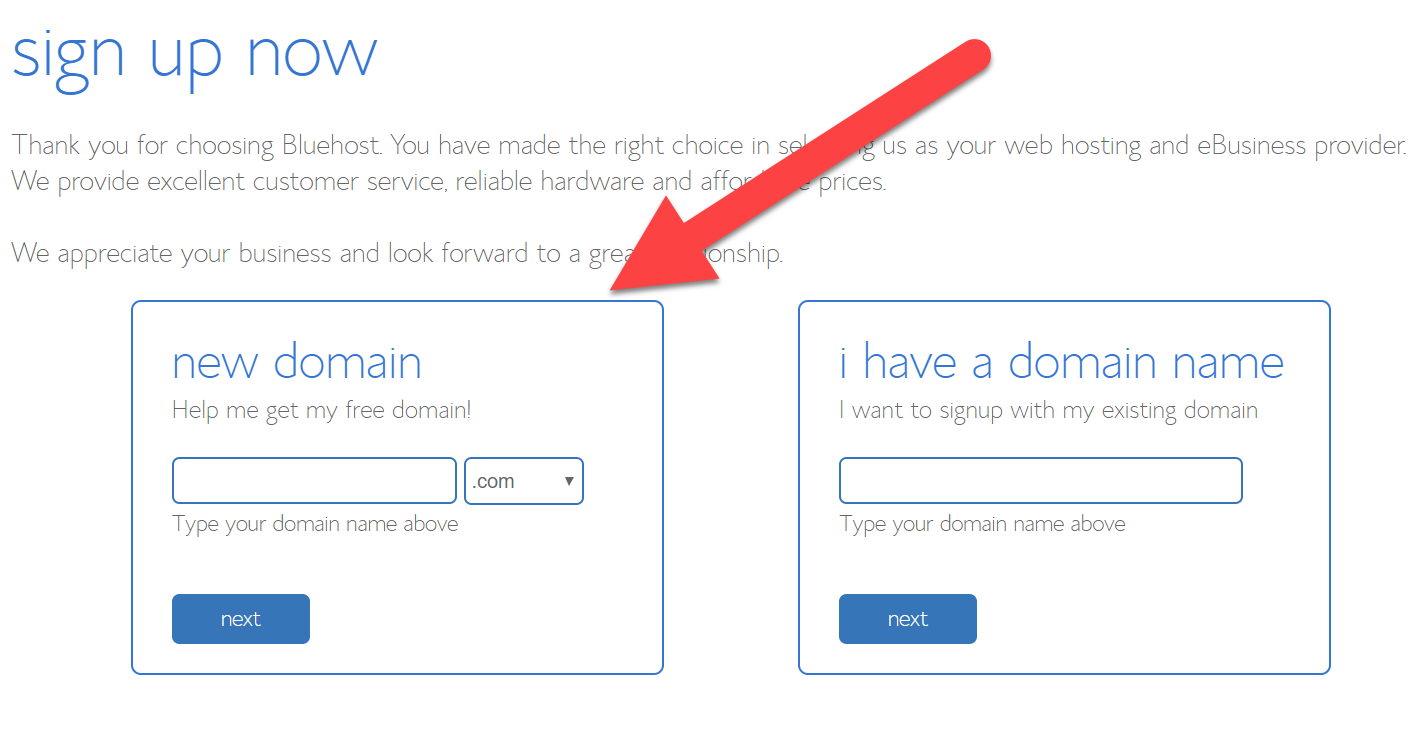 If You Want To Choose A Domain Later… Use This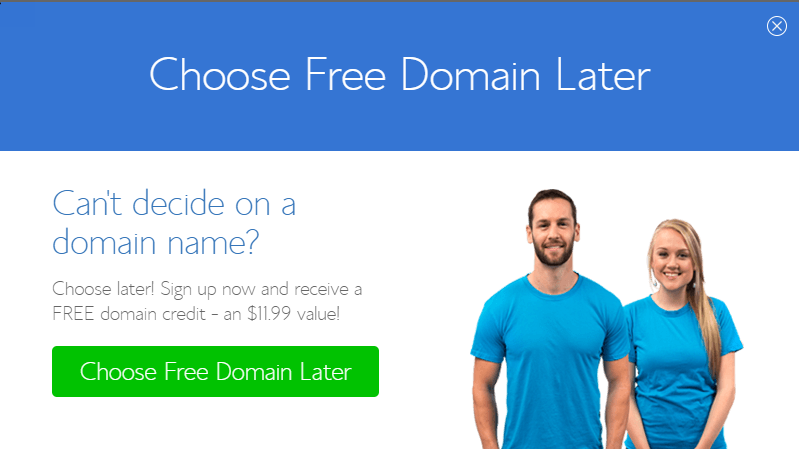 If Your Domain Is Not Available Try Another TLD Like .org, .net, .biz, .me, .us, ect…
Step Three:
Choose your add ons, bonuses, and pay plan…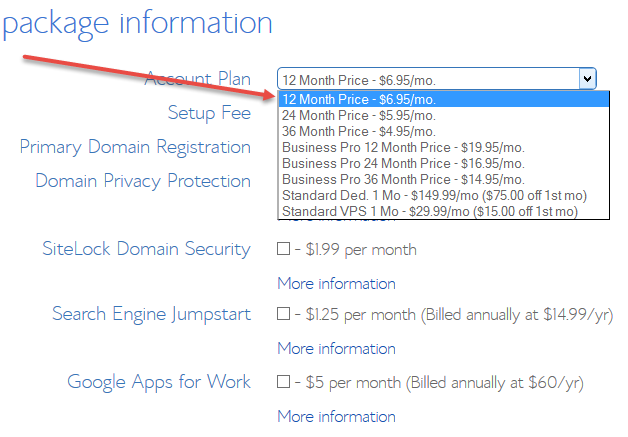 Choose 36 Month For The Best Deal
This Step Should Cost Between $95 (12 month plan) And $214 (36 Month Plan) If You Followed The Steps Correctly
FIRST THINGS FIRST- WHAT IS A WEB HOST?
A Web host is a service that provides organizations and users their personal space on the Internet. It allows them to make their site accessible to their audience and other internet users through the world wide web. In simple words, it's like a landlord that gives away different apartments for rental purposes.
But why am I mentioning a web hosting service when we are talking about starting a blog? See, when you start a blog, you want your separate space on the Internet so that you can post whatever you want and have your distinct identity through which people can identify you. You can customize this space, use it however you want, and throw on whatever files you wish to display. Plus, you also get your separate domain name. This domain name will be your site's identity, a name that people can use to recognize you and remember you on the Internet.
Hence, the first thing that you need to do to start a blog is to find a web host and buy your separate space online. But how?
A hub site is precisely what you think it is. It is a "hub" where you can put everything and anything. This kind of site is necessary because:
* It gives you your domain, and you have complete control over it.
You can post whatever you want, customize your space as you'd like, and generate content as per your wish. You will be entirely independent and free to use your domain in any way that you wish. There will be no limitations like the ones that you have when you use someone else's domain. Just make sure that you don't violate any legal rules and regulations, and you're good to go.
* It's a lot easier to attract and divert traffic to this landing page.
When you are promoting your business on social media, other websites, or any other platform, having a domain gives you a platform to direct all the traffic.
Let's say you have an ad on social media telling people about your food services. Where is the audience supposed to go if they want to learn more about your business? What if they're trying to check your prices, the packages, the services you offer, and testimonials, etc.? Having a link to your personal/business website will be a remarkable landing page for your interested target audience.
* It helps you keep track of your links and websites.
Having a hub site is a great way to make sure you know everything about your online business insights. It gives you information regarding your progress, profits, loss, audience insights, etc.
Through this information, you will be able to:
* find out what links are working better than the others,
* upgrade and fix your marketing strategies, and make your business grow faster and more effectively.
* It is like a platform that you can use to store and dump all your essential files for marketing purposes.
Because it belongs to you entirely, you have complete control over what files and data you want to display and what you wish to keep in the platform's archives.
The most common and popular recommendation is to get a generic hub site. Get something easy, catchy, and one that makes sense. It could have your name in it, your company's, or anything else that you'd like. If it's available, you can quickly get your hands on it.
Getting a domain name and a generic hub site can be tricky, so we're going to help you through directing you exactly where you need to go. The first thing you have to do is to visit affiliatemarketingdude.com/host. Or you could see affiliatemarketingdude.com and click on "Hub site." Either way, you'll land on the same page. Now, follow the steps on the page and get to start making your hub site.
Now, click on "Start the hub site now." The new page will display exclusive offers by Bluehost to the audience of Affiliate Marketing Dude. A little about Bluehost, it is one of the largest web hosting service companies in the world right now and collectively hosts more than 2 million domains.
Now, coming back to you and your blog, this exclusive Bluehost offer will give you all the WordPress facilities and site-building tools. Plus, you get a 30-Day money-back guarantee and 24/7 customer support for continuous help through the process.
What's WordPress, you ask? WordPress is an application programming interface that is an open-source content management system. It's written in PHP and pairs with MariaDB or MySQL databases. In simple words, WordPress features templates and plug-in architecture that allows you to create websites, blogs, and buy custom domain names. The platform gives you various themes that are designed by professionals, and you can choose whichever one you want for a starter. Experts and professionals around the world use it and recommend it to all start-up and experienced bloggers. So, for you, it'd be a simple yet effective way to start your blogging journey, especially if you are looking to make money out of it.
This particular package starts from 10.99$ a month, and all you have to do now is click on "Get started." The new window will ask you to choose a new domain or consider using your own domain. The package offers you a free domain, so feel free to use that opportunity while you're at it. If you don't feel like doing it right, then click on "Choose Later."
CHOOSING A DOMAIN NAME: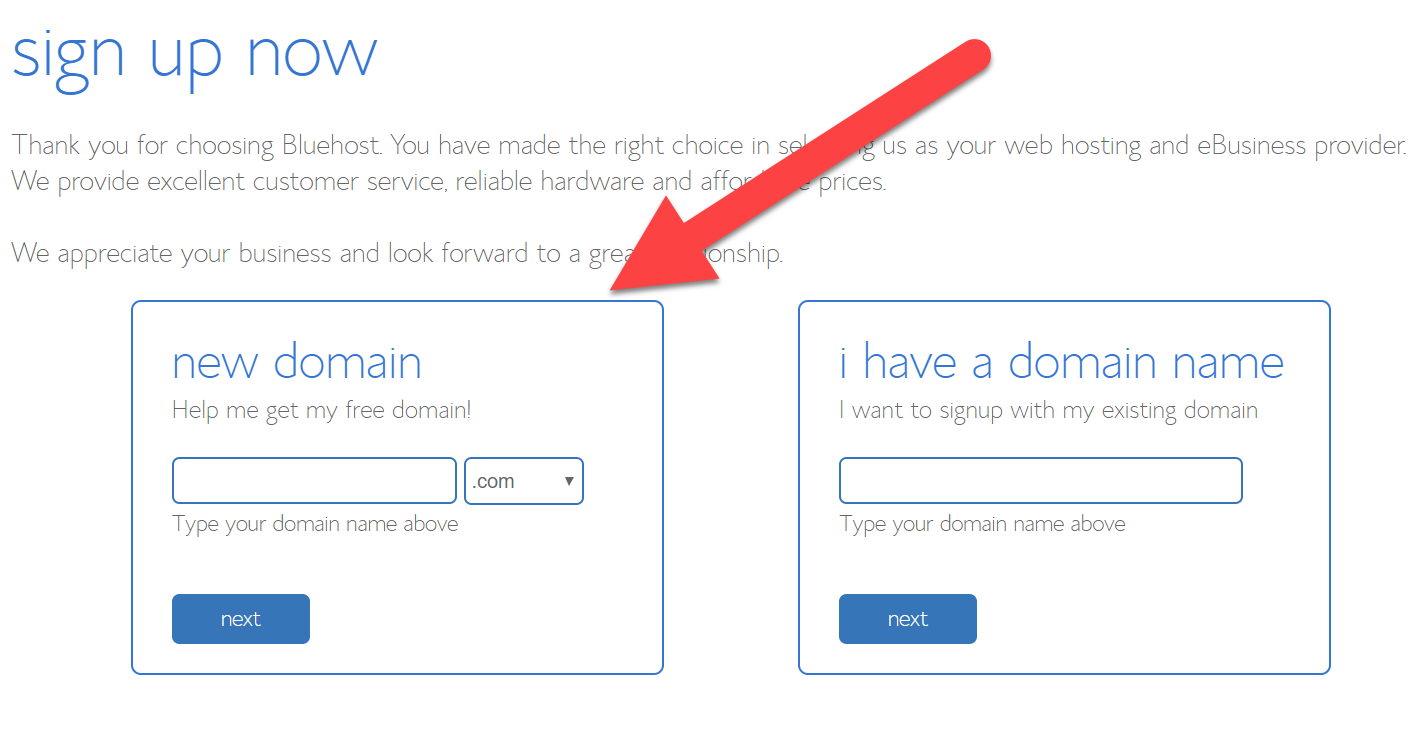 WHAT THE DOMAIN NAME SHOULD LOOK LIKE:
While brainstorming your domain name, there are a few things that you should remember. The domain name is going to represent you, and your company, so make it:
* Short
The domain name should be short enough so that the audience can read it easily. If it is too long and complicated, they will skip right through and not even pay attention. That's not something you want. A shorter and simpler domain name will be easier to read, and it will attract more audience.
For example, if your domain name says makeyourownhomestoragefurniturebySarahWilliam(.com), there is a high chance that no one is going to try and figure that out. They'll skip through and look for something more manageable. It's human nature! However, if you have a shorter domain name like DIYstoragebySarah(.com), it's much better and easier to read!
* Easy to remember
The domain name should also be straightforward and easy to understand. This part is essential because if your domain name is complex and complicated, the chances are that the audience will not remember it. If no one remembers your domain name, people will have a hard time coming back to you, remembering you, or looking you up.
For example, if your domain name says MikeGregoryandPhilip(.com), the chances are that people will find it hard to remember. It's got three individual names, and unless someone has three brothers named that way, they'll forget your domain name. Instead, try something like Mikeandsons(.com). Now, that's much better.
* Effective
Despite it being short and straightforward, your domain name should be catchy enough to attract attention. It should interest the target audience so that they would like to open the link and see what's inside. The most effective type of domain name is fun to read but very precisely announce what they are about and what kind of content you will find on the site.
For example, let's take Mike'sgarden(.com)as a sample domain name. It is short, easy to remember, and explicitly suggests that you will find content related to gardening on this website. In contrast, Mike'sblog(.com) is also short and easy, but if you want to know what's inside, you'll have to click and find out, and not everyone has the time and willingness to do that. They'll skip right through!
KEEP IT UNIQUE!
Next, you must make sure that the domain name you are trying to use is available. Availability means that you have to ensure that no one else is using the same name. Not only is this not allowed, but you'll also get yourself into a lot of mess when the person using the domain name before you come to you with an objection. This said person also has the lawful right to sue you. You'll have to attend hearings, pay fines, and go through a whole mess. So, the easiest and best way to avoid such a situation is to get a domain name that no one else has in the first place.
To help you pick a unique name, enter the domain name you like to try and press "Next." Once you do this, the website will tell you whether it is available. If it is good, if not, try something else. You will also get to see various suggestions, all available and related to what you just entered.
For example, if you put in Mike'sGarden in as a potential domain name and find out that it is already being used by someone else, you can choose from the several other options that the host provides you. These options would look something like:
* Mike's gardening,
* GardeningbyMike,
* MikeandGardening,
* EasyGardeningbyMike, etc.
You get the idea!
Overall, don't spend more than 10 minutes choosing this domain name. Remember that it is free and you will get others later, so you can choose whatever you want then. You Can Use The Box Below To See If Your Domain Name Is Availible… then signup for hosting and they give you the domain free 🙂
CREATE AN ACCOUNT: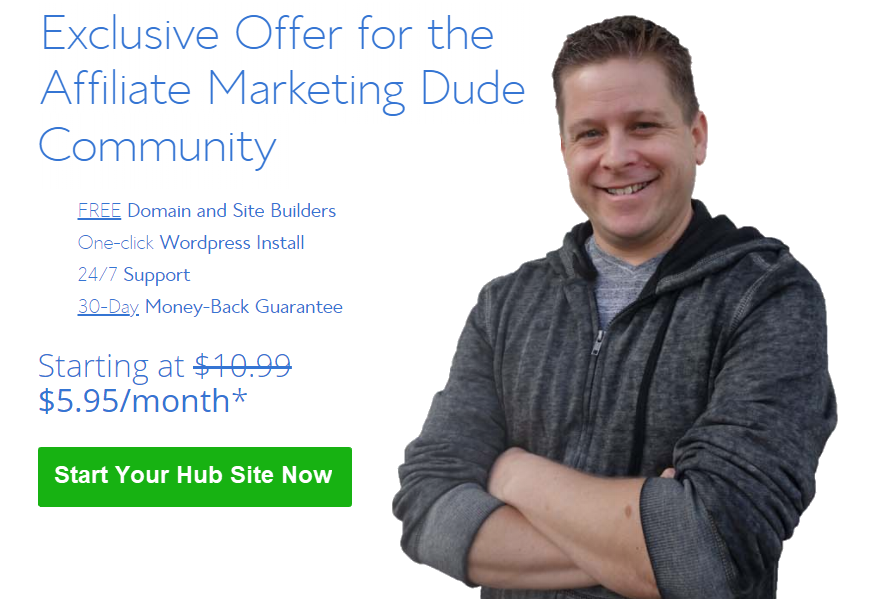 Once your domain name is accepted, the new window will show you an application form that requires:
* Account information
This segment of the application form requires your first name, last name, and business name. Putting in your business name is optional, depending on whether you even have it in the first place. If you do, make sure to enter it. If not, let it be and move on for now.
You must state your country, state, and the city with your precise address. You are also required to mention your ZIP code and phone number and your email address for contact. Most of this information is compulsory to proceed and essential:
* to send you your receipts,
* for personalization and recognition on the web hosting company,
* so that the website can contact you with upgrades, updates, and newsletters.
Make sure that all the contact information is recent and up-to-date. Your given phone number must be active and in use and that you still have access to your Email address and check it often.
* Package information
This segment involves information and details regarding your plan. If you want to save some money, choosing the 36-month plan would be the best and most economical idea. However, if you don't want to pay all the amount at a single time, you can choose the 12-month plan, which is a lot easier on the pocket.
Other parts on this segment include details on your hosting price, set-up fee, and primary domain registration. If you want domain privacy protection for yourself, you can choose to click the box in front of it. It will cost you approximately $1 extra every month on top of what you are already paying. Getting a domain privacy protection means that people cannot find out who it is behind the screen, owning and using it.
If you are thinking about how it is possible to find out who the user of a domain name is, it's actually pretty simple. Do a Whois Lookup and enter the domain name of interest. Within seconds, the Internet will show you who owns the platform, since when he or she has owned it, and other relevant details. If you don't want to appear on a Whois lookup or people finding out this information about you, you can choose to activate the domain privacy protection.
Other essential features on the package information include site lock security. This feature protects your website from viruses and malware, etc. This particular facility will cost you approximately $3 every month, so if you are on a budget and think you don't need it, feel free to skip right through. It's completely optional! Besides, you can ensure your website's adequate enough security by making sure you use practical, strong, and unique passwords. You can also choose other free protection tools and methods to maximize the security levels on your site. Later, when you have the money and still feel the need, you can get this service.
Some other features include code guard, Bluehost SEO tools, and a Comodo Positive SSL bundle. These features are also pretty optional, and they enhance the effectiveness and efficiency of your website and your content. However, they can cost you quite a lot if added to the cart collectively, so consider your budget before choosing any of them. If you cannot afford them right now, leave them be and come back for them later when you have the cash.
This whole process is going to cost you approximately $100-110 if you do it through this link. Plus, you get a generic website and countless other domain names with a website for each name. Furthermore, the package covers your costs for a whole year.
* Payment information
This part is essential for payment transactions, obviously. It requires your credit card number and other usual relevant details.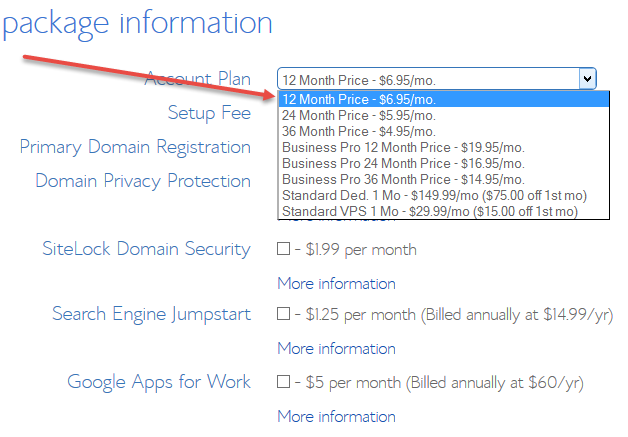 If you don't have a credit card for affiliate marketing, you can use a prepaid credit card or a Paypal debit card. You can get these from your local grocery store or your pharmacy, etc. Prepaid credit cards are incredibly cheap and convenient. So, if you don't think you can get your hands on a credit card just yet, these are an excellent alternative.
Another quick way to fill up this form is to sign up using your Google account. It'll automatically log you in and help you create an account faster. Plus, it'll link the account to your Google one to access it easily the next time. Either way, complete this process and submit the application form. As soon as you click "Submit," you will receive an email with your receipt on the address that you just provided (see, I told you it's necessary!)
DO I HAVE TO GET WEB HOSTING?
I'll be very straightforward with this answer. If you are looking to do business, yes, you might have to spend money. A particular initial investment is almost always necessary if you're looking for fast, effective, and high-quality results. The more you invest in generating, creating, and developing a business, the easier it will be to obtain the desired results.
If you don't want to invest anything or don't have any money whatsoever, don't worry. You can find plenty of other free options to have your separate webspace. You can go for Blogspot, Google Docs, and plenty of others. However, you will never entirely own that space because, at the end of the day, it still belongs to the host that gave you a space on there, right?
Plus, the number of options, tools, and facilities will be minimal since it's free. These facilities include the website's design, the formats, the content display, usability, com, etc. An open platform will never give you the same facilities that a paid platform such as this one would. Since your tools are limited, the quality of your website will be restricted as well. You will not be able to upgrade and establish things you would want to. As a result, your poor site will suffer because of a lack of essential features and quality. Thus, it will inevitably take you much longer to monetize your website or online space and earn money through it.
Even still, as I said, if you don't have any investment whatsoever, these free platforms are still an excellent way to start. They give you a good idea of starting with the basics, understanding stuff about websites and blogging, and then moving on to the pro level with minimal to moderate knowledge instead of starting as a rookie.
CONCLUSION:
Starting your blog is fun and games until you finally sit down to do it. There are tons of different technical aspects of making a blog, and some of them are not what you were probably expecting. They're complicated, and you don't even know what half of the terms mean. This reason is why a lot of people quickly get intimidated and overwhelmed. They give up before even starting because who's got the time and energy for it? Those that hold their calm and do a bit of research tend to get confused when it comes to taking the first step because, "What is it?"
I understand because I've been there and, hence, and I'm here to help. This article is a talk-through based on how I started and what you can do to kickstart. Remember, fast-growing and quality businesses take time, effort, and a little bit of financial investment. If you have all three of these necessary things, you're all set to begin! Just follow the steps that I talked about, and you'll be a proud blog owner in no time!
DISCLAIMER: i am an affiliate of bluehost and get paid when you signup.  i also use bluehost on my affiliate sites as well… to learn more about how the bluehost affiliate program works click here.