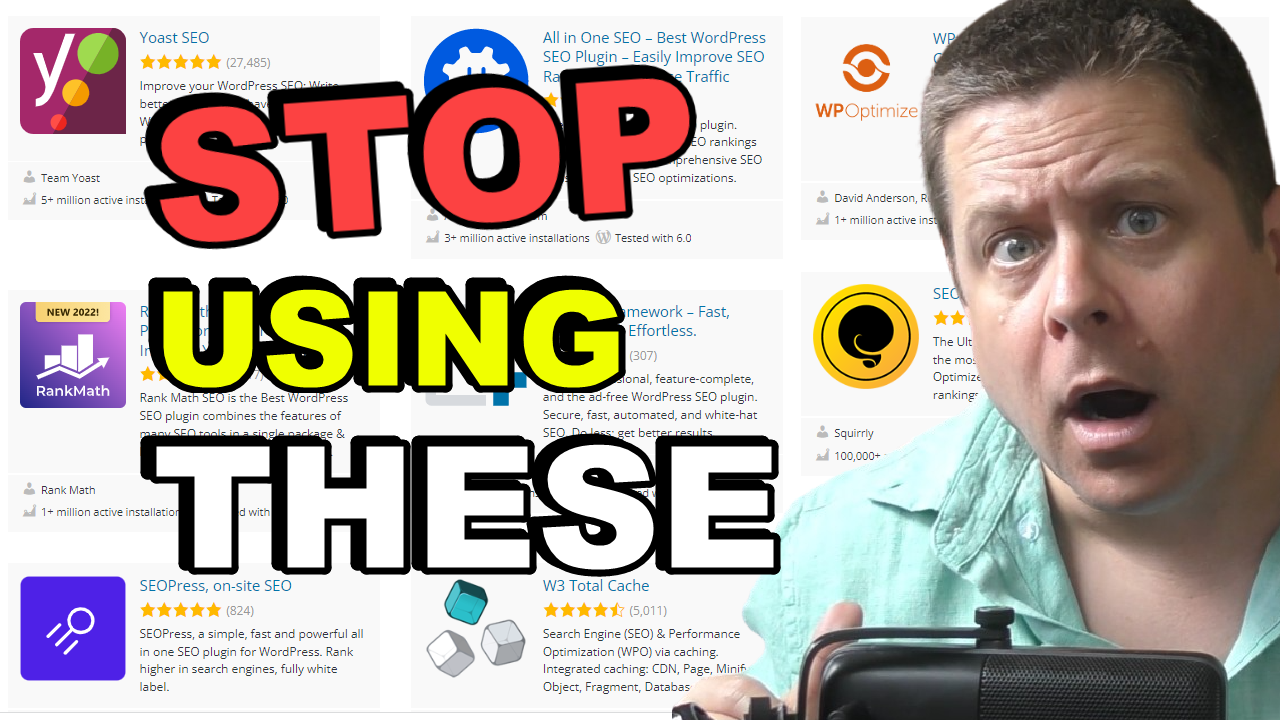 >>> Want Personal Help Every Tuesday – Check Out The New Blog Profit Network


TOP SEO PLUGINS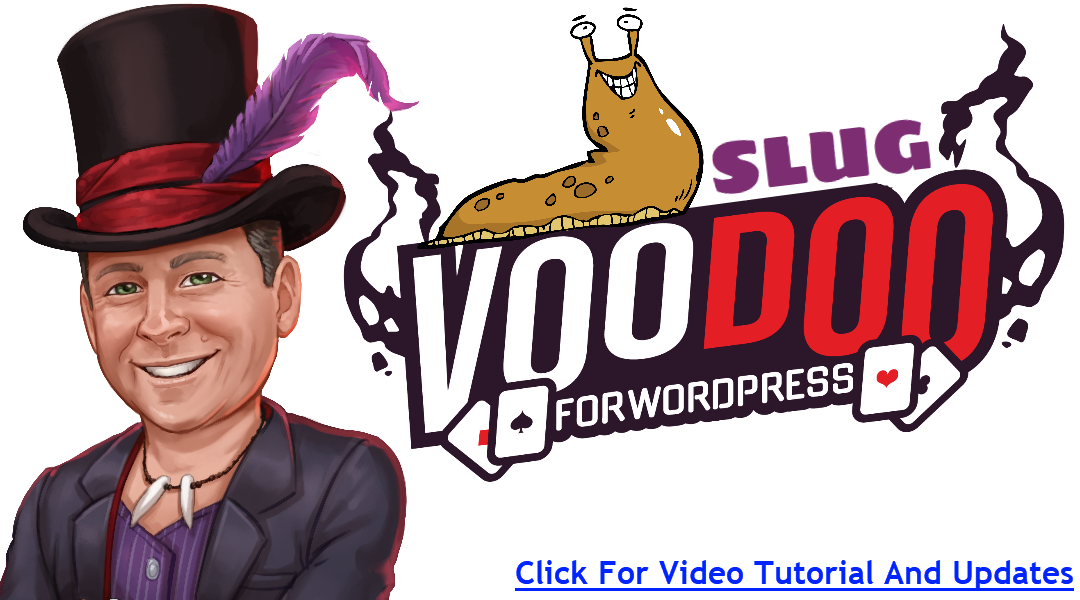 Slug Voodoo Plugin Download Here
right click to download, save this to your computer as a zip, then upload it to your wordpress.
1. SEOPress
Needless to say, this relative newcomer in the market of WordPress SEO plugins when compared to well-established names like Yoast and The SEO Framework has marked its prominence in the territory. One of its major appeals is its friendly user interface with impressive ease of use. Within this interface, users can access a series of fundamental elements of SEO organized within a single plugin. SEOPress features 2 versions; the free version and SEO Press Pro which currently charges a subscription fee of $39/year.
The free version is equipped with the primary features to elevate a website ranking on the search engine results page (SERP) such as optimization of a website title and meta descriptions, generation of XML and HTML sitemaps, content analysis tool as well as integrated access to Google Knowledge Graph and Google Analytic Tool. Added features included under the Pro version offers additional tools such as Google Suggestions, a broken link checker, a Backlink tool, and WooCommerce integration and optimization.
Overall, this SEO plugin with friend documentation is highly recommendable for its impressive array of tools at reasonable pricing despite being a later introduction to the industry.
2. All in One Seo for WordPress (AIOSEO)
All in One SEO is a staple name for the market of WordPress plugins designed for SEO optimizations. Over millions of users utilize this plugin recognized for its comprehensive yet straightforward application of SEO toolkits. Like most of its competitors, its features are categorized under the free version or the paid version which unlocks additional features for SEO-savvy users.
Irrespective of which version a user opts for, they will be welcomed by the setup wizard followed by a TruSEO on-page analysis checklist that automates the process of optimizing SEO titles and meta descriptions. Additional in-built features to boost a website's visibility include WooCommerce SEO, social media integration, smart schema markup, and a headline analyzer. Prospective users may wish to access additional features by investing in the paid version which starts at a full price of $99/year with increments in cost for more premium versions that cater to a high number of websites, as many as 100 with added tools.
With its beginner-friendly interface yet comprehensive toolkits, this WordPress SEO plugin remains a top competitor in its market.
3. Yoast SEO

Yoast boasts itself as the number 1 WordPress SEO plugin for all the right reasons, catering to over 13 million websites on the web. It is highly reviewed as a lightweight plugin with an easy configuration that offers essential tools to create SEO-friendly websites from optimization of target keywords, title, and meta descriptions with follow-up evaluations of a content's readability scores, SEO performance, and keyword density reports.
Yoast currently offers a free plugin or a premium version which starts at $99/year. While the free version is equipped with the necessary tools to generate an SEO-friendly website, the premium version has elevated functionality which gives users access to all its SEO training courses, Premium readability analysis, internal linking features, and broken link management.
4. Platinum SEO
Platinum SEO is a free WordPress plugin that offers the essential toolkits that can boost the visibility of a website. With basic but necessary features such as canonical URLs, social media meta tag generator, and optimization of post and page titles, website managers can engage in an array of simplified systems to maximize the SEO performance of their website.
5. Premium SEO Pack
Premium SEO Pack is also a name worth recognizing among the competitors of lightweight WordPress SEO plugins. Despite its simple interface, it can effectively perform necessary SEO tasks that include adding meta tags, descriptions, keywords, and audits to a post on a website. The free plugin is also compatible with adjunct e-commerce plugins including WooCommerce which would prove to be beneficial in digital marketing.
6. SEOPressor Connect
Starting from $9/month, website owners can experience the advanced on-page SEO features that this plugin has to offer. The main strategy in its effectiveness is its ability to automate the analysis of keyword performance in headings, titles, descriptions as well as alt tags with just a click. Incorporating the ideal keywords into a website data will directly affect its SEO visibility so this feature is essential for the plugin operation.
The automation does not stop there. The plugin also includes an automatic smart linking system, LSI keyword optimization, social media tags, and rich snippet support to improve a website's ranking on the SERP. Users can benefit from the plugin's ease of usage and save time from the complexity of SEO technicalities.
7. Slim SEO
Slim SEO is a free, compact plugin that features all the integral functionalities of an SEO tool with the added advantage of an automated configuration to optimize website performance. That being said, it can automatically generate XML sitemap and meta tags as well as output a breadcrumb trail massacred with a website.
8. SEMRush
SEMRush is one of the leading WordPress SEO plugins available in the current market. One of its powerful features is its ability to generate a domain analysis to assess areas where SEO improvements to a website can be made. Other performance analysis offered by this plugin includes the SEO Writing Assistant tool, keyword research features, rank tracking, backlink analysis, and link-building analytics all wrrapped up under a plugin system that is easy to use.
Its plans and pricing begin at $119.95 per month for the most basic paid plan, however, a free version is also available for users who want a free trial of the plugin before investing money in it.
9. Ahrefs
Ahrefs also utilizes the benefits of data analysis in the world of digital marketing by offering essential tools to assess a website's SEO performance and extrapolate its data alongside competitors' values and strategies. The generated information is vital to assist users with SEO improvements that can be performed on their website which can similarly be conducted by utilizing Ahrefs' toolkits that include keyword and content research, rank tracking as well as web monitoring.
To unlock most of the beneficial toolkits of the plugins, users are charged starting at $99/month for the basic paid sendees that would suit small businesses and hobby projects.
10. Google XML Sitemaps
Google XML Sitemaps is a free WordPress plugin that enables web crawlers to analyze the structure of a website and then subsequently retrieve as well as index a website across search engines. By installing this plugin, website managers gain full access to control over desired web pages that are targeted for the crawlers approach as it generates specific XML sitemaps to index a website.
11. Monsterlnsights
Monsterlnsights is another SEO plugin that excels in the task of recording a website's SEO performance and user traffic behaviors. It is widely utilized in conjunction with the Google Analytics plugin for WordPress, simplifying the interface of the latter and subsequently generating vital important website data including top website outbound links, successful keywords, and content with the highest traction with a click. Pricing for this plugin begins at $199 for its full pricing for the most basic paid version.
12. Keyword Tool
A website that is well optimized for search engines features the essential keywords that help bridge the connection between internet users to a website. For that sole importance alone, plugins like the Keyword Tool.io are designed to generate the optimal keywords that will raise the ranking of a website on the SERP ladder. This free keyword research tool utilizes data gathered from Google's auto-suggest features to generate keyword suggestions that are most relevant to the SEO performance of a website. To expand its search volume and SEO data, users can pay starting from $69/month for its most basic paid plan.
13. RankMath
RankMath is another SEO plugin that leaves a position impression on a high volume of users for its smart automation and website analysis features compacted within a user-friendly system. The plugin is updated with features that enable rich snippets algorithm, generate XML sitemap and integrate both Google Analytics and Google Search Console in its built-in system. A user who needs more extensive support and features may invest in its paid version which begins at $59 for small-scale usage.
14. Google Keyword Planner

With its extensive data pool, website creators should instinctively turn to Google for the optimum keyword pool that would be relevant to their website, particularly for the purpose of digital marketing. From here, marketers can discover not only important keywords but also data associated with those keywords including search numbers, competition, and ad pricing. The feature is free for Google's advertisers and can be utilized to generate keywords that they can then bid on for an online campaign they are marketing for.
15. The SEO Framework
An appealing factor that makes this plugin distinctive is its highly automated processes of auditing and optimizing the elements of a website. To achieve its goal to boost a website's SEO performance, it comes with adjustable preconfigured settings to automatically optimize a website with the intelligence to generate SEO- friendly page titles and descriptions. Prospective users who are interested to access premium features which include API access, social media organization, and Local SEO can pay $7/monthly.
16. Google Search Console

This plugin is a free tool offered by Google to maximize the ease of website performance tracking and the process of organizing strategies to place a website in the digital visibility field. With its extensive pool of data collected by Google, the plugin can generate vital information including keyword rankings, anchor texts, and SERP ranking which can directly assist website users to optimize their SEO performance.
17. Squirrly SEO
Squirrly SEO is another plugin that highlights its ability to automate the SEO optimization process with its preconfigured setting which incorporates over 650 different features upon installation. The automated analytics scan the website's SEO performance which will be supported by an AI consultant that proposes suggestions to overcome the causes of stagnant SERP ranking. Starting at a rate of $29.99, users can enjoy tools to optimize their website visibility including keyword research, SEO strategy, content marketing analytics, and audits, among many more.
18. SchemaPro
SchemaPro is a plugin that enables the addition of rich snippets which are the visual star ratings on a website search results that captivate the attention of internet users as well as highlight a particular review or description of a product or sendee. While the rich snippet feature is already included in many WordPress SEO plugins, Schema Pro would be a great option for users who wish to extend the functionality of their current WordPress SEO plugin. Prices for this sendee begin at $79/year and would make a great addition to spruce up traffic to a website.
19. W3 Total Cache (W3TC)
It is undeniable that optimization of keywords and meta tags are vital for SEO optimization but website accessibility is another aspect to deliver best practices of SEO and user experience of a website. To achieve that, website owners can install the W3TC which is a WordPress caching plugin ideal for improving a website's conversion rate by significantly reducing load times of the webpage through its efficient content delivery network integration. To gain leverage of the multi-site license, prospective users may pay for the pro version which costs $8.25/annually.
20. Redirection
As suggested by its name, Redirection is designed to manage redirects of a website in a simplified manner and is particularly useful when migrating pages or directories from a previous website arrangement. After installation, website managers can easily keep track of 404 errors and manage 301 redirections.
The best part? It works and it's absolutely free!
21. WP Rocket
WP Rocket is another caching plugin for WordPress in the list that improves SEO by enhancing the performance of a website by reducing its loading time, improvising its Page Speed score, and optimizing its Core Web Vitals. All of the stated elements are vital for a flawless user experience and improve the SERP ranking of a website by increasing engagement from website visitors. To enjoy the sendees offered within this plugin, users are expected to pay starting from $49 for a site and $249 for an unlimited number of websites, paired with a year of support and updates.
22. Broken Link Checker
As the plugin name implies, Broken Link Checker is a free, yet highly capable tool to analyze and disclose all broken links in a website within a short period of time. Broken links can dramatically reduce the credibility and engagement of a website and therefore, it is necessary for website owners to either remove the affected links or immediately replace them with refreshed sources.
23. Link Whisper
Link Whisper operates on another aspect of SEO optimization of a website, by generating internal links within the content which can elevate the organic ranking of a website. The plugin automates an internal linking suggestion process within the WordPress editors so links can be added to a website within seconds. It is also capable of detecting and fixing broken links as well as generating in-depth link reports of a website which is vital as a performance measure. While there is a limited free version of the plugin available, users can unlock premium features which costs $77/year for a basic single-site license.
24. WP Meta SEO
Popular among beginners to the intricacies of SEO, this plugin will greatly benefit the SERP ranking of a website because it analyzes and outlines the insufficiencies that negatively affect the SEO performance of a website upon installation. Website managers can therefore take relevant action to correct these errors and contribute to the improvement of their website SEO performance with the in-built bulk meta tag and image editing feature, keyword suggestions, 404 errors redirection, and computerized XML sitemap generator. While this free version of the plugin is an excellent choice for beginners, seasoned SEO experts can expand its functionalities for the paid version which starts at $49 annually.
25. Surfer SEO
Surfer SEO is a content optimization tool that seamlessly integrates within both the WordPress and Google Docs operations via a Google Chrome extension. The tool is superior in its ability to automatically generate suggested content templates consisting of word count and structure based on an assigned keyword. Its content optimization feature places priority on the semantic strategy of SEO optimization along with features like on-site audits. Pricing begins at $49/month for the basic plans which feature 10 content editors and 20/audits per month.
26. Really Simple SSL
This plugin specializes in thoroughly detecting a website's setting and alters its configuration to run with the HTTPS protocol. As an outcome, the plugin contributes to maintaining a more manageable website while improving its security and directly impacts a positive rating on SEO performance. E-commerce platforms will benefit greatly from the incorp