Every Year Marcus' Goes Thru His Domains To Clean Out The List… And You Can Get One Of His Killer Domains As A Custom Niche Site Setup For Just $497 Save $500!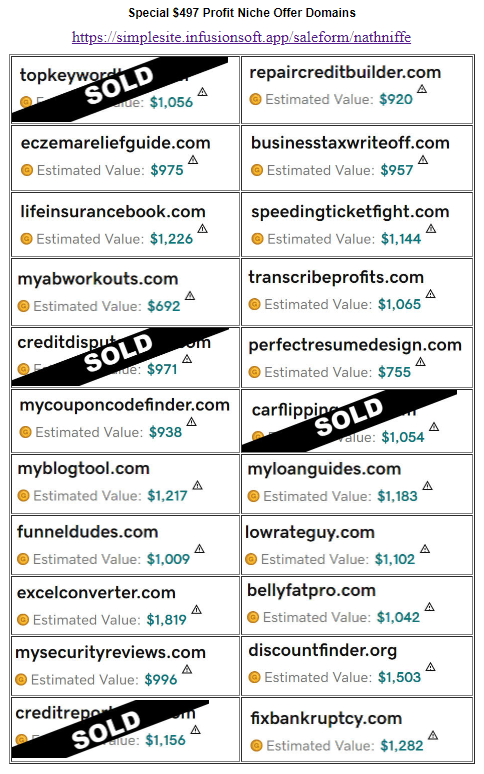 Click Here To Get Your Niche And Save BIG… Plus Get 90 Days Support And Coaching!
If You Are Not Sure Which Domain You Want Just Enter "Marcus Choose" And Ill Choose For You.