BLACK FRIDAY CYBER MONDAY SALE
WANT TO SAVE SOME CASH AND GET SOME OF MARCUS' BEST PRODUCTS???
Here Is How To Submit Your Offer For Our Black Friday Cyber Monday Holiday Sale…
Step One: Go To Pcmoneymaking.com And Click Submit A Ticket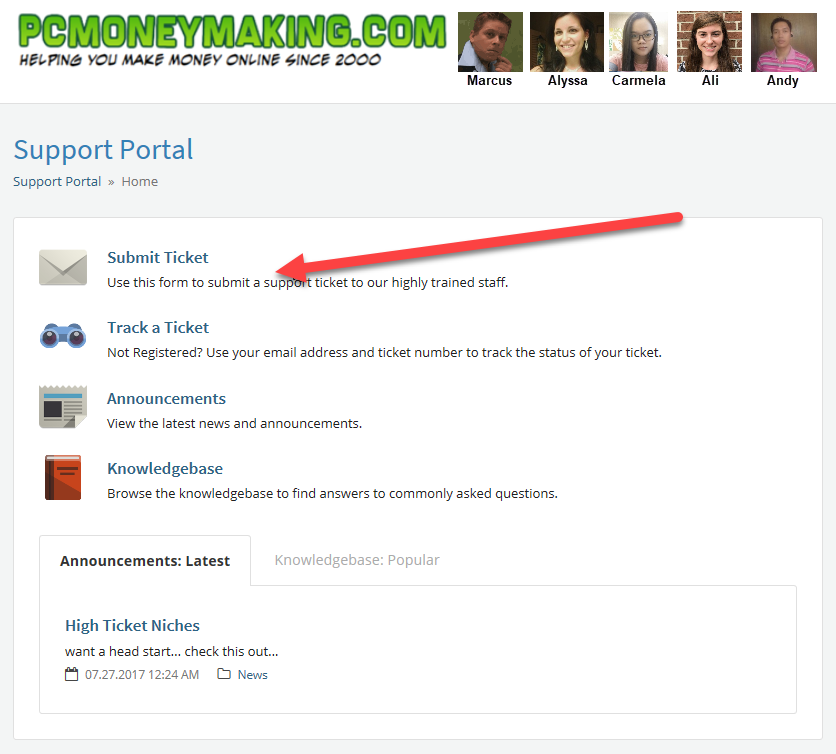 Step Two: Choose The Black Friday Sale Department And Enter Your Name And Email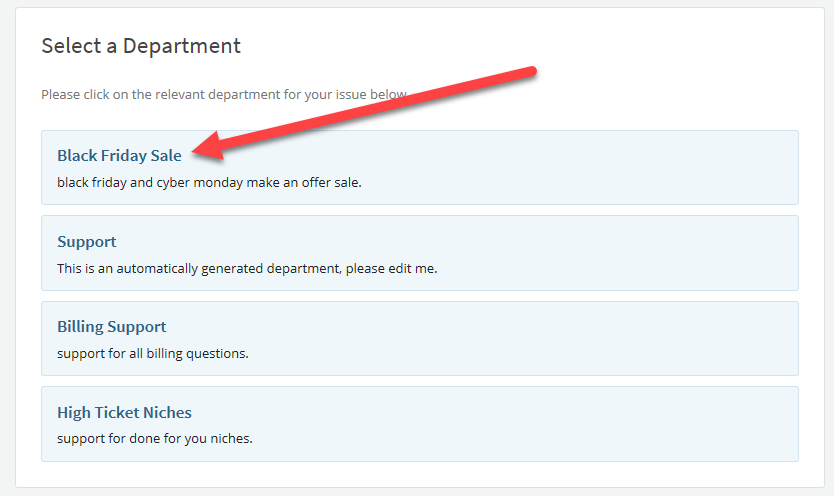 Step Three: Choose Your Product (note the regular price)… And Enter Black Friday Offer In The Subject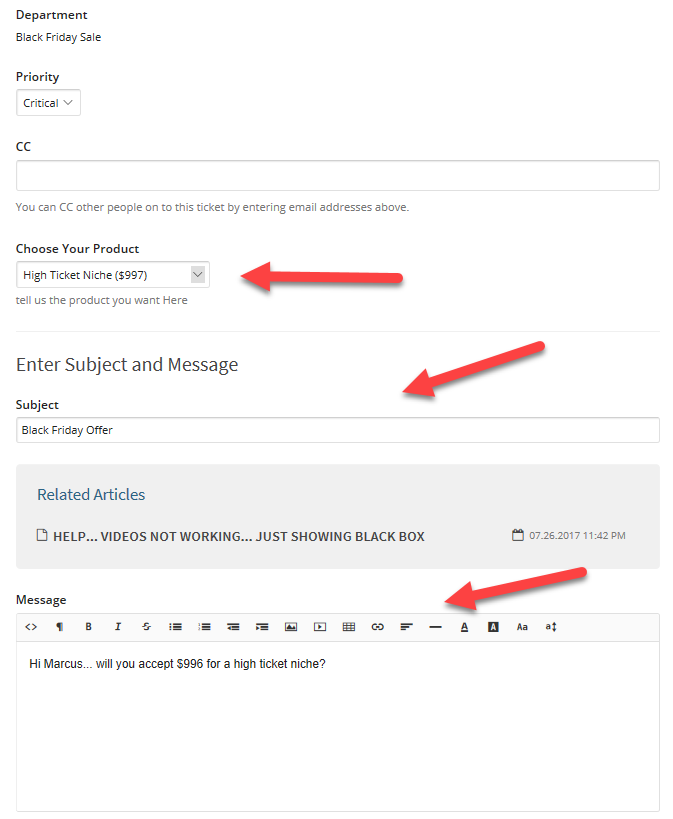 Step Four: Send A Message With Your Offer (price you are asking for) and submit.
Marcus will review your offer… if it is good you will receive a link to purchase at your accepted price… if its too low Marcus will counter your offer with a new one.