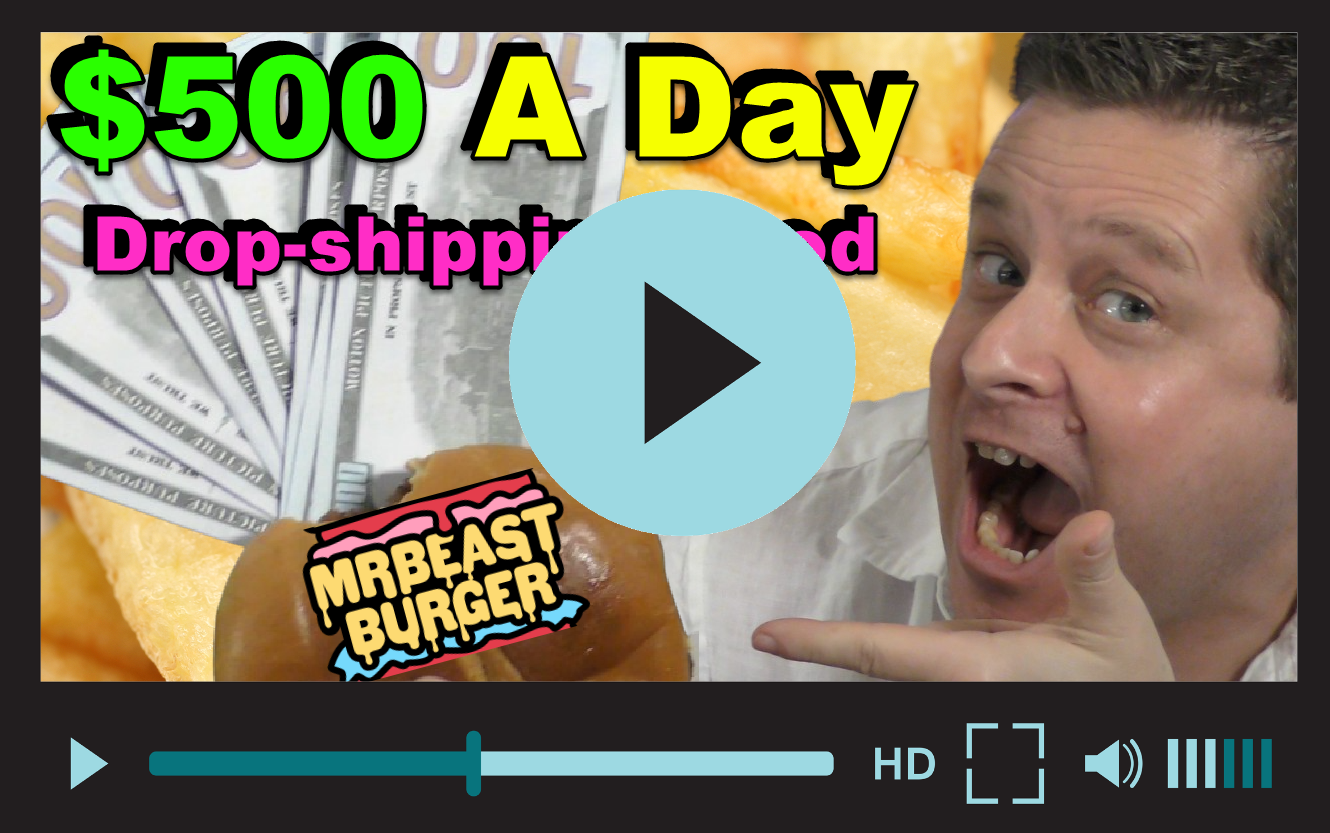 Virtual Kitchens And MRBeast Burger
What is a Celebrity Ghost Kitchen? 
A celebrity ghost kitchen is an online restaurant created by a celebrity in partnership with a restaurant owner. It works by taking advantage of existing kitchen space from other restaurants and using the same staff and resources to prepare meals for its own customers. 

By utilizing existing resources and infrastructure, celebrity ghost kitchens are able to bypass the usual high startup costs associated with opening a new restaurant. The food itself can range from fast-casual meals to fine dining experiences, depending on the celebrity involved. 
Why Are Celebrity Ghost Kitchens Becoming More Popular? 
Celebrity ghost kitchens are becoming increasingly popular because they offer several advantages over traditional restaurants, including lower overhead costs and easier access for customers who may not have time or money for traditional dining experiences. 

Additionally, these virtual restaurants have helped bridge the gap between celebrities and their fans by allowing them to enjoy signature dishes from their favorite stars in the comfort of their own homes. 

This has helped elevate the customer experience in an age where people are increasingly looking for ways to enjoy unique social experiences without leaving their houses. 
The Benefits of Ghost Kitchens 
provide cheaper overhead costs than traditional restaurants since they do not require extensive seating areas or wait staff. 

it allows chefs to focus on creating delicious dishes without having to worry about other aspects such as presentation (since most orders will be delivered). 

ghost kitchens allow chefs to experiment with new dishes without having to commit to an entire menu overhaul unlike traditional restaurants which can be risky when trying out a new concept or ingredient combination with customers in-house. 

With ghost kitchens, chefs can test out different concepts without any financial risks since orders are mostly done online via delivery services such as DoorDash or GrubHub.  
How Ghost Kitchens Operate 
Ghost kitchens typically operate out of shared commercial spaces such as warehouses or commissary kitchens where business owners rent space on an hourly or daily basis. 

Often times, these spaces will have all the necessary equipment needed to prepare meals such as ovens, stovetops, refrigerators, prep tables, and dishwashers already installed which makes getting started much easier for businesses just starting out with their own ghost kitchen. 

Businesses then use online platforms such as Grubhub or DoorDash to list their menu items so customers can place their orders online or via mobile app.
List of Celebrities/Influencers with Ghost Kitchens
Rapper and TV host Action Bronson launched his own virtual restaurant, Hip Hop Meals, in partnership with Uber Eats in 2020. Inspired by classic New York comfort food, Hip Hop Meals offers dishes like fried chicken sandwiches, shrimp po'boys, and loaded fries. 

Customers can also order speciality dishes such as gluten-free options and vegan dishes created by guest chefs. The menu changes regularly to keep things fresh and exciting for customers who want something new each time they order.  

In addition to being good for the environment, these meals are also good for your wallet – they sell for just $7 each! 

According to Forbes Magazine, the series brought in an estimated $2 million dollars in revenue during its one-season run in 2019-2020. This includes advertising sales as well as licensing deals for digital platforms like YouTube and Hulu.
The Taco & Tequila Lounge by Sofia Vergara 
Sofia Vergara is no stranger to the culinary world; she has her own line of food products including cookware and dinner kits. Now she's bringing her expertise to the virtual kitchen with The Taco & Tequila Lounge on DoorDash. 

According to reports from 2019, the restaurant had an average annual revenue of $2 million per year. This number increased significantly in 2020 due to the popularity of takeout orders during the pandemic.
Lifestyle guru Martha Stewart has partnered with meal kit delivery service Marley Spoon to create her very own celebrity ghost kitchen. 

Home-cooked meals inspired by Martha's recipes that can be delivered right to your door in just 30 minutes. 

Customers can choose from classic American dishes like mac & cheese, as well as delicious global flavors like vegan pad thai and beef bulgogi tacos. 

Plus, all dishes come with detailed instructions on how to cook them, so even novice chefs will feel like a pro when they're done! 
REVENUE:  In 2020 revenues increased EUR 124.5 million or 96% to EUR 254.0 million compared with the 2019 financial year (EUR. 129.6 million) APPENDIX 4E – Investor Relations – Marley Spoon
Rick Ross' Wingstop Franchise 
Rapper Rick Ross may be best known for his hit songs, but he also knows a thing or two about running a business; specifically, he knows how to make money off of selling wings! Ross recently opened up his own franchise of Wingstop restaurants across the country, offering customers traditional favorites such as classic buffalo wings and boneless tenders. 

Customers don't even need to leave their homes to get a taste of Rick Ross' signature wings; they can order directly from his website or through third party delivery services! 
REVENUE: Each restaurant makes an estimate $200,000 per year. https://www.therichest.com/rich-powerful/rick-ross-wingstop-chain-fined-for-skimming-employee-wages/#:~:text=Each%20restaurant%20makes%20an%20estimate,adding%20to%20his%20net%20worth. 
This is one of the more popular ghost kitchen concepts and was created by basketball hall-of-famer Ray Allen. 
His menu consists of healthy and nutritious meals that focus on plant-based proteins like tempeh burgers, quinoa bowls, and vegetable stir fry. You can get these dishes delivered through UberEats or Postmates. 
REVENUE: https://www.buzzfile.com/business/Grown-LLC-305-663-4769 
Celebrity chef David Chang recently partnered up with DoorDash to launch his own virtual kitchen called Fuku 2Go. 

The menu features several of his signature dishes like chicken sandwiches and spicy fried chicken tenders—all made with Chang's famous blend of spices and flavors! The idea behind this venture is to provide customers with "restaurant quality food right at your doorstep" – something that has become increasingly popular during the pandemic due to social distancing measures. 
REVENUE: It is estimated worth of $ 1,440.00 https://eatfuku.com.usitestat.com/ 
Packed Bowls is the latest venture from music mogul Wiz Khalifa. Located in Los Angeles, it offers a unique culinary experience with its blend of plant-based dishes and elevated comfort food. Let's take a deeper look inside this one-of-a-kind restaurant.
REVENUE: Partnered by Nextbite https://www.nextbite.io/
Nextbite's estimated annual revenue is currently $69.3M per year.
https://www.nextbite.io/nextbite-accomplishments-of-2021/ https://growjo.com/company/Nextbite 
Rapper Tyga rolled out a new virtual kitchen in July 2021, specializing in one food: baked chicken bites. Dusted with various flavorings, the oven-baked chicken nuggets come with Tyga Tots made with regular or sweet potatoes. Cookies, drinks and 12 dipping sauces add to the deliciousness. 

The Grammy-nominated rapper and hip-hop celebrity has taken advantage of the virtual kitchen trend, expanding to dozens of cities, with more to come.
REVENUE:   https://www.mobileaction.co/app/ios/us/tyga-bites/1550136077 
MrBeast Burgers have quickly become one of the most popular fast-food restaurants around. It all started with the signature "MrBeast Burger," which consists of two fresh beef patties, American cheese, lettuce, tomato, pickles, and a special sauce served on a toasted bun.
REVENUE: it is now believed to be worth more than $100 million. 
https://www.forbes.com/sites/aliciakelso/2022/09/08/how-mrbeast-burgers-success-could-impact-the-restaurant-industry/?sh=7532f80d1228 
Lifestyle blogger Jessica Merchant is known for sharing her honest opinions about products she uses in her own kitchen experiences such as appliances, mixers, and even meal delivery services like Blue Apron or Hello Fresh. 

Her reviews are always frank yet entertaining and provide valuable insight into which products may be worth investing in (or avoiding). 
REVENUE: HELLO FRESH – 5.99 billion EUR in 2021 https://productmint.com/the-hellofresh-business-model-how-does-hellofresh-make-money/ 
Blue Apron – 470.4 million USD in 2021 
https://www.statista.com/statistics/947877/blue-apron-revenue-worldwide/ 
Jenna Kutcher is an influencer and digital marketer who uses her platform to promote healthy eating habits as well as sustainable practices within the food industry. 

she recently started using a virtual kitchen concept called "Kitchenette" which allows customers to order healthy meals that are prepared fresh daily by local chefs right from their phone or computer. 

She often shares photos on social media about her experiences with Kitchenette, which helps spread awareness about this unique way of ordering food directly from local chefs without ever leaving your home!  
Yvonne Maffei is one of the biggest names in virtual kitchen promotion. She runs the popular blog My Halal Kitchen, which focuses on halal cooking and sharing recipes from around the world. 

Yvonne has also partnered with several virtual kitchen companies such as The Halal Guys and FoodyDirect. 
REVENUE: The Halal Guys  https://thehalalguys.com/  
The Halal Guys revenue is $1.1M annually https://www.zippia.com/the-halal-guys-careers-1441775/revenue/ 
 FoodyDirect  <$5M https://www.foodydirect.com/ 
The Top Ghost Kitchen Companies to Consider 
Reachable by Kitchen United – Reachable is the perfect choice for entrepreneurs who want to start their own ghost kitchen but don't have much experience running a business. Reachable offers an all-inclusive package that includes everything from setting up your menu and marketing materials to helping you find the right staff and equipment. Best of all, Reachable also provides training and support so you can learn how to run your business effectively. 
KitchenHub https://www.kitchenhub.com/ 
This company allows entrepreneurs to customize their services based on their individual needs. 

You can pick and choose from various services such as ordering systems, delivery systems, marketing strategies, staffing solutions, and more. With KitchenHub, you have full control over your business! 
REVENUE: $7.12M  https://pitchbook.com/profiles/company/442848-88#overview 
Kitopi https://www.kitopi.com/ 
Kitopi is one of the leading ghost kitchen providers and offers a variety of services such as delivery-only kitchens, dark kitchens, corporate catering, and full-service restaurant solutions. 

They work with hundreds of restaurants around the world and have helped launch over 500 new concepts since their founding in 2018. 
REVENUE: $106.8M annually  https://www.zippia.com/kitopi-careers-2197145/revenue/ 
CloudKitchen https://cloudkitchens.com/ 
CloudKitchens is another popular choice for businesses looking to enter the ghost kitchen industry. 

They provide both standard and custom-built delivery kitchens based on your needs. They also offer a wide range of services such as marketing support, tech assistance, accounting help, and training programs to help you get your business off the ground quickly and easily.  
REVENUE: CloudKitchens's estimated annual revenue is currently $12.8M per year https://growjo.com/company/CloudKitchens 
NextBite https://www.nextbite.io/ 
NextBite is a modern food technology company that partners with restaurants to make ordering convenient, efficient, and safe for customers.
Revenue: Nextbite's estimated annual revenue is currently $69.3M per year.
https://www.nextbite.io/nextbite-accomplishments-of-2021/ https://growjo.com/company/Nextbite 
Virtual Dining Concepts LLC https://joinvdc.com/ 
Virtual Dining Concepts LLC is a company that specializes in providing virtual dining experiences for customers. 

They offer their customers the ability to order meals online and have them delivered directly to their homes or offices. 

The meals are prepared by experienced chefs and are designed to provide a restaurant-quality experience without actually having to leave your home or office. Customers can choose from a variety of cuisines and even customize their meal orders with specific ingredients. 
REVENUE: Virtual Dining Concepts' estimated annual revenue is currently $11.5M per year.  https://growjo.com/company/Virtual_Dining_Concepts 
What Services Does VDC Offer? 
Virtual Events – VDC offers virtual events that allow customers to host their own online gatherings with friends and family from around the world. These virtual events come complete with custom menus that are tailored to fit each customer's individual needs. Customers can also choose from a variety of decor options as well as custom audio/video options to make their event extra special. 

Meal Delivery – VDC offers meal delivery services that make it easy for customers to enjoy delicious meals without having to leave their homes. Customers can select from an array of menu items including appetizers, entrees, sides, desserts, and more! All meals are freshly prepared by experienced chefs and delivered directly to the customer's doorstep. 

Takeout – For those who prefer not to cook at home but still want something delicious for dinner, VDC also provides takeout services. Customers can select from pre-made meals or build their own custom order from a wide selection of dishes on the menu. All meals are cooked fresh daily using only high-quality ingredients so you know you're getting your money's worth! 

Catering – If you're looking for something even more special than just a regular meal delivery or takeout service, VDC also offers catering services that are perfect for larger groups and gatherings such as weddings or other special occasions. The team at VDC will work closely with you to create an unforgettable culinary experience tailored specifically for your event needs! 
What is a Virtual Dining Concept? 
A virtual dining concept is a restaurant that offers food delivery services or meal kits that customers can prepare in their own homes. 

This type of restaurant typically does not have an actual physical location where customers can eat or pick up their orders. 

Instead, they offer delivery services or meal kits that can be ordered online or through an app and delivered to the customer's home. 

The customer then cooks the meal themselves according to instructions provided by the restaurant. 
How Does It Work? 
Virtual dining works by taking a traditional restaurant experience and transferring it into an online format. 

Customers can choose from a variety of dishes created by chefs using locally sourced ingredients, as well as beverages and even desserts. 

All orders are placed through a website or mobile app, with digital payment options available for convenience. After ordering, customers receive their meals in insulated packaging that ensures freshness and quality. 
Benefits of Virtual Dining Concepts 
The primary benefit of virtual dining concepts is convenience. 

Customers don't have to leave their homes in order to enjoy delicious meals from some of their favorite restaurants. 

because there isn't a physical location for customers to visit, virtual dining concepts often offer lower prices than traditional restaurants due to not having overhead costs associated with rent and utilities. 

Additionally, many virtual dining concepts offer food delivery services which eliminate the need for customers to drive all the way to a restaurant and wait for their order if they're not comfortable cooking their own meal at home. 
Drawbacks of Virtual Dining Concepts 
One potential drawback of virtual dining concepts is that they do not provide customers with the same social experience that traditional restaurants do. Since customers aren't able to physically visit and sit down at a restaurant, they don't get the same opportunity to interact with others while enjoying their meal as they would at a sit-down restaurant. 

Additionally, since most virtual dining concepts rely on delivery services or meal kits, there may be limited options available when compared with traditional restaurants that have more menu items available due to space constraints in their kitchen facilities.
MR BEAST BURGER
In December 2020, YouTuber MrBeast launched MrBeast Burger, an ambitious project to open 300 virtual fast-food restaurants simultaneously with little cooking experience. 

To ensure the highest quality product possible, the team refined the menu over a period of months with help from a world-class chef and flew out Chandler and other experienced burger makers to consult. 

The launch was successful, with the restaurant trending number one on Twitter and receiving positive reviews from professional eaters and food reviewers. 

Despite this success, there were some problems with delivery times and cold food. Additionally, partnering with existing restaurants meant that some workers felt taken advantage of.
The Rise of MrBeast 
Jimmy Donaldson started making YouTube videos in 2011 at age 13.

 His content included pranks, challenges, and comedic skits. In 2017, he began his career as an influencer with a series called "MrBeast Challenges" in which he competed against other YouTubers in various activities. 

He also gained recognition for conducting various large-scale philanthropic events where he gave away tens or hundreds of thousands of dollars at a time. 
The Idea Behind MrBeast Burger 
In 2019, Jimmy Donaldson announced plans to start a fast-food restaurant after receiving suggestions from fans about starting one on YouTube. 

After months of planning and development, he officially launched the first store in Wilmington, North Carolina on October 24th 2020. 

A second location followed shortly after in Charlotte, North Carolina on November 10th 2020. 

Donaldson wanted to create a restaurant that was affordable yet still provided quality food and service. 

He also wanted it to be fast; customers can order their food online or via an app and have it ready for pick up within 15 minutes or less. 

The menu features classic burgers, chicken sandwiches, fries, shakes, and more—all made with fresh ingredients and priced between $3–$6 each. 
The Inspiration Behind MrBeast Burger 
MrBeast was inspired to start his own restaurant after watching a documentary about McDonald's. In particular, he was struck by the efficiency of their business model and how they were able to provide delicious food on a massive scale in such a short amount of time. 

After that, he knew he wanted to create something similar but with an added twist – something that could cater to customers who wanted healthier options without sacrificing taste or convenience. 

From there, he spent months planning out what would eventually become MrBeast Burger. 

He worked closely with chefs and nutritionists to create recipes for delicious burgers made from natural ingredients like grass-fed beef, cage-free chicken, and organic vegetables. 

He also developed special sauces and condiments that gave each burger its own unique flavor profile without adding too much sugar or fat content. By sourcing only high-quality ingredients, he was able to make sure that every burger served at MrBeast Burger was both healthy and delicious. 
Building the Brand 
In order to launch a successful restaurant chain, MrBeast Burger needed an eye-catching brand identity—so Pyne and Vlahos enlisted the help of renowned designer Paul Rand. 

Together with Rand, they created a logo and branding package that features vibrant colors and bold graphics that convey both energy and fun.  

They also came up with memorable taglines such as "Eat Like A Beast" and "Beef Up Your Hunger" in order to capture viewers' attention.  
Making it Unique 
One of the things that sets MrBeast Burger apart from other fast-food restaurants is its commitment to charitable giving. 

The restaurant donates 10% of its profits each quarter to charities like Feeding America and No Kid Hungry, which helps feed children in need around the world. Additionally, each location is partnered with a local charity so that customers can get involved in their community while supporting their favourite burger joint! 

This unique approach has helped make MrBeast Burger stand out from its competitors by showing customers how much they care about making an impact on their communities beyond just serving great food.  
Making It Happen 
MrBeast then set out to make his dream a reality. He partnered with renowned restaurateur Dan Pham and together they created a business plan for MrBeast Burger that would allow them to scale quickly across multiple markets without sacrificing quality or affordability. 

Once they had their business plan in place, they began looking for investors who could help bring their vision to life. 

Eventually, they secured funding from venture capital firms like Lightspeed Venture Partners and Y Combinator and began building out the infrastructure needed for their restaurant chain to succeed. 
The Menu 
It didn't take long for Jimmy to come up with his signature menu items. He wanted to provide customers with a variety of options so he created burgers, sandwiches and salads made from fresh ingredients sourced from local farms. 

He also added vegan options for those who prefer plant-based meals. Each item on the menu is made to order and is served up in no time! 
Customer Experience 
MrBeast Burger isn't just about good food; it's about creating an exceptional experience for each customer who walks through the door. 

From friendly staff members who are always willing to help out, to vibrant décor that adds character to the restaurant, each element of MrBeast Burger contributes towards creating a truly unique customer experience. 

Plus, there are plenty of fun activities such as video games and karaoke to keep everyone entertained! 
Today, MrBeast Burger is open in over 20 states across the US and continues to expand by adding new locations each week. They are also experimenting with delivery options in certain markets so that customers can enjoy their burgers from anywhere! As for what's next, who knows? With such an ambitious team at the helm, it's sure to be something big!