Is Sweatcoin Legit? Make Money Walking?
Is Sweatcoin A Legit Way To Make Money Walking?
Today, we are not only going to show you how much I made on my little three minute walk, but I'm also going to show you a killer way to make up to $112 a day or more for walking.
Before we get into the $112 a day or more method, I want to talk to you about some apps that will pay you simply for walking.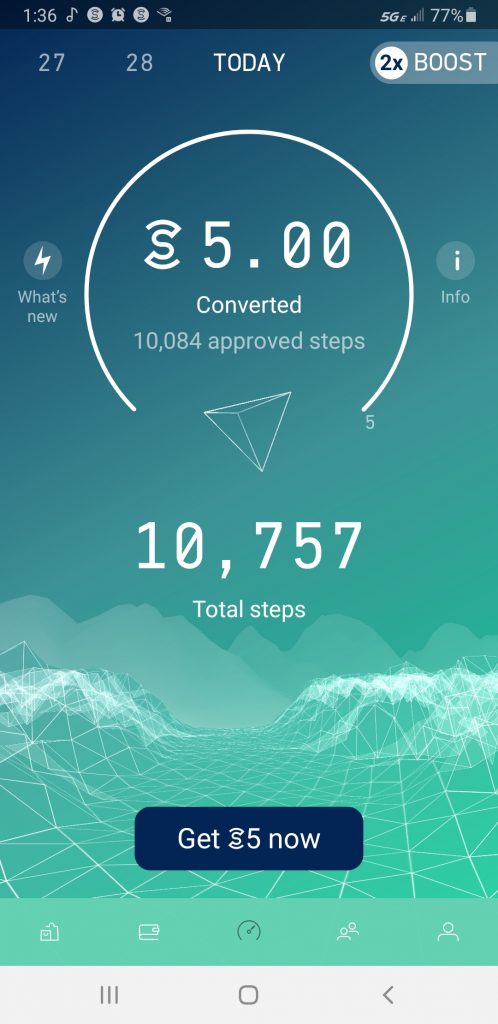 NOTE: 1 Sweatcoin Does NOT Equal $1 USD… its more like 5 cents.
Is Sweatcoin Legit? Yes… but it doesn't pay very much.
First, we have SweatCoin. This is the app I used in today's test. StepBet, Higgi, FitFetti, HealthyWage and more. You can even walk dogs or use Instacart to make money for walking. But if you want a real way to make real money by walking, then listen up because I got a doozy for you today.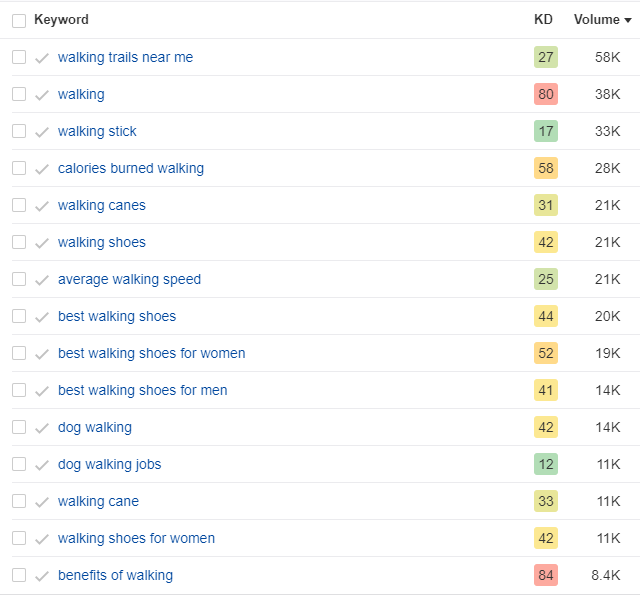 Check this out. Every day, people are searching Google for walking. They look up walking trails, walking schedules, how many steps in a mile and more. Hundreds of thousands of people each and every month are looking up walking.
There's also a ton of people watching YouTube videos of people walking.



We have visual walking trails, walking in your house. This is a channel with tons of views and making tons of money. And let's not forget the original Prancercise girl. Those pants. Really? But hey, she made some good money and became sort of a celebrity in her niche just by walking. And of course you have lots of blogs and websites with little walking logs, walking charts, trails, maps, and all kinds of things that get tons of traffic. But how is this going to make you money?

Well first, let's check in on our walk. All right, five coins already. So the app I'm using in the video in this walk has actually been downloaded over 10 million times. And did you know that the creator of this app actually pays $1 for every person you get to download it? More about this later.
So you got people searching, you got blogs, you got videos, and you can create simple walking content. Yep. That's right. You can actually video yourself on walking trails or just video the trail. You can make little walking maps or guides or exercise logs, list the top walking apps and more. And you could drive these people to your affiliate links and get paid.
Like the SweatCoin app here that pays a dollar a lead, or fitness affiliate apps that pay three, four, even $12 a lead. And if you look at it, these people aren't just walking for the fun of it. They're walking for their health. So you can even send these people to weight loss and dieting programs and get paid up to 30 to a hundred dollars or more for each and every sale. You can sell running shoes and different accessories through the Amazon affiliate links. You can make money with YouTube monetization and more.
So after a brisk three mile walk, I have racked up approximately five coins. And if we convert my three mile walk and five Sweatcoins into cash, I made a whopping 25 cents for my walk. So clearly, setting up some simple content and promoting affiliate offers is by far the best way to start walking for profits.
And it's actually pretty simple. You just find your keyword here. Get one that's not too competitive. And if you're doing a blog post, you just enter it here as your title. Put your content here. Paste your affiliate link. And when people click on that link and buy something or download something, you get paid.
Or if you're doing a YouTube video, again, put your keyword as the title, upload your video, and in the description, you can actually put your affiliate link so they can download the offers and everything like that. Just make sure you have an affiliate disclaimer, letting them know that you get paid for referring them.
And if you're doing a piece of content, like a running log or a walking log or something like that, you can actually put it right here on the PDF and then distribute the PDF in Facebook groups or wherever people are hanging out talking about walking.
You can even create a blog like this that talks about various different walking trails with pictures and maps and different things like that. And get paid when people download map toolbars and fitness stuff or workout stuff or whatever it is. It's actually very easy. You just put your affiliate link in like this. When people click it, you get paid.
You could even document your own walking weight-loss journey to inspire others and make a ton of cash in the process.
So there you have it, a super simple way that you can get paid walking.
Sweatcoin is a fitness/money app that pays you for walking.
You can earn Sweatcoins in exchange for the steps you have covered. The Sweatcoins can be redeemed for products and subscriptions. In short, Sweatcoin encourages people to take walks not only to get some exercise but to earn rewards for those walks.
So, you need to take your smartphone everywhere you go. Sweatcoins is based in the UK. The company claims that around 20% of people have become more active every day. After you have collected the Sweatcoins, you can use them to buy services, goods, and experiences by visiting the Sweatcoin website. Read on the Sweatcoin review to know more about the wonderful health app.
IS SWEATCOIN SCAM?
There is no question that Sweatcoin isn't a scam. And, it is completely legit. People are getting paid for walking. The company pays you in Sweatcoins in exchange for walks. Many people might not grasp the concept of getting paid simply by walking and would consider Sweatcoins as a scam.
And, that's quite justifiable. But, in reality, Sweatcoins isn't a scam. It is legit, and they are honest with what they claim. However, does that mean you can finally quit your regular job and earn a great amount of money by walking around? No, the platform doesn't work in that way.
Although you can earn some decent amount of money, it is unwise to expect that you might get rich by collecting Sweatcoins. The purpose of this health app is to motivate people to exercise by giving small rewards. The thing acts as a catalyst to improve your exercise.
And, Sweatcoin delivers what it claims for. If you are having trouble getting motivated and want to improve your outdoor activity, Sweatcoin is a wonderful app that can help you out. The app is easy to use. All you need to do is install it and have the app running throughout the day.
It tracks all your outdoor steps. Although you can use the app free of cost, you can opt for a paid membership, as well. You won't have to pay real cash to use the app. Sweatcoin is a great motivating health app. Even the British Journal of Sports Medicine has opinioned that the app can uplift one's physical activity to a great extent.
To prove that Sweatcoin is legit, many people have shown their payment proof they got through PayPal. People have cashed out thousands of dollars until this very day. However, remember that to earn fast, you need to make good use of referrals and influencer programs.
Apart from wondering whether Sweatcoin is legit, many people want to know if the app is safe to use. Previously, this was a matter of concern to many people because Sweatcoin needs to access GPS data. But, the issue was resolved and the app is a lot safer than ever before.
To prove further, the company has made it clear that they won't sell your data. You can find this on the official website of Sweatcoin. Sweatcoin delivers you rewards and many users were able to have them. This makes the app legit and safe to use.
HOW MUCH CAN YOU EARN WITH SWEATCOIN?
For every 1000 walking steps, Sweatcoin pays you 0.95 Sweatcoins. Now, you must be wondering why the company isn't paying you a whole Sweatcoin. That's because 0.05 Sweatcoin gets deducted as a commission. The company uses this to pay for the expenses incurred.
As aforementioned, the company pays you 0.95 SWC for every 1000 steps you take. It means, for each 1053 approved walking steps, you can get 1 Sweatcoin. Keep in mind that on average about 90% of your walking steps are approved. And, those get converted into Sweatcoins.
Hence, in reality, you will need about 1170 walking steps to earn 1 Sweatcoin. Let's assume that you can walk around 100 steps in a minute. So, it may take around 12 minutes to earn a single SWC. And, less if you are running. The app counts the walking steps in real-time and holds SWCs until you have completed 2000 steps.
On reaching this threshold, it analyses the steps using a strict algorithm and determines how many of those steps could be converted into Sweatcoins. However, if you want to credit your SWCs to your account before reaching 2000 steps, you can send the steps forcibly without bearing a penalty.
Although SWCs don't hold any kind of cash value, the goal of the company is to make them exchange like cryptocurrencies. As of now, Sweatcoins don't come with an expiry date. You can keep them in your wallet for an indefinite time like cryptocurrencies. This way, you can make savings for a much larger prize or reward if you have the required patience.
The only way to earn rewards with Sweatcoin is by walking. Grab your phone, allow the app to run on it throughout the day, go outdoors, and start walking. When you install the app for the first time, you are subscribed to the Mover Subscription, which is free and doesn't cost you money.
You can earn rewards as much as you want with Sweatcoin by staying within the monthly and daily earning limits as per your membership plan. There are different types of rewards you can get with the accumulated Sweatcoins. And, it can vary depending on a few factors.
Therefore, from the dollars standpoint, it is not that easy to find out exactly how much worth can each Sweatcoin be. In the free version, you can have limitations to earn Sweatcoins per day and month. Hence, if you want to increase your earnings, you have to shift toward a paid subscription.
DOES SWEATCOIN WORK?
Yes, the health app works fine. Sweatcoin is one of the finest health apps you would ever come across. You really can earn by walking outdoors. Although you can't make loads of money using the fitness app, you can earn lots of reward by exchanging the Sweatcoins.
Whether you are looking to get motivated and make more movements, or simply to earn extra cash, Sweatcoin is worth it. Indeed, the app won't make you rich. But, it provides a simple way to make a few bucks for walking outdoors.
And, if the app encourages you to exercise more, then what's wrong with that. One thing you can understand from this Sweatcoin review is that by being realistic about the potential earnings from this app, there is no downside. This is evident from the fact that the app now covers a variety of exercises other than walking.
Sweatcoin doesn't cost you real money to buy, easy to install, and works on both Apple and Android devices. Using the health app is legit and safe. If you like to walk, the app is the easiest way to earn money just by taking your smartphone with you when walking outdoors.
Sweatcoin is regarded as one of the most valuable apps to users who walk outside regularly. The internet is flooded with all the positive reviews about the application. Many users are happy with the way this health app has helped them. They were motivated by Sweatcoin to walk daily. Sweatcoin runs in the background and helps you earn money while you are walking.
WHAT ARE THE SWEATCOIN REVIEWS SAYING?
There are lots of positive reviews about Sweatcoin all over the internet. Going through those reviews, it can be concluded that people are very much satisfied with the health app and its intuitive features. The first thing about this wonderful app is that people have great liked the concept of giving them the motivation to walk.
Plenty of reviews from the online forums indicate that the app motivates a user to walk more steps than usual. All the good reviews prove that Sweatcoin is all about the motivation needed to keep a person healthy with good physical fitness.
Also, the redemption of those steps walked throughout a certain timeframe can't be ignored. Many people are extremely happy to see that by walking they can earn Sweatcoins, which in return gives them access to many innovative services and products. However, amidst all the positive reviews there is some constructive criticism.
Some people feel that the health app is cheating on their steps otherwise. It appears that those people might be using the devices in the wrong way, or they may have different issues. The company already said that Apple Health or Google Fit steps won't qualify for SWCs.
Sweatcoin works on a complex algorithm to find out the approved steps. Hence, there can be a glitch with many devices, and that could be frustrating a lot. Some users have even reported that they lost their Sweatcoins after switching phones. Well, that is disappointing.
A major disadvantage of the app, as reported by a few users, is that the Sweatcoins tend to lose value after some time. When new users sign up, more SWCs are generated. In this process, inflation can cause them to lose their value.
With Sweatcoin gaining more users, there could be a rise in the sponsors, too. This way, it increases the value of each Sweatcoin. However, it isn't possible to predict the future value of Sweatcoin, just like it is not possible to forecast a stock going down or up.
HOW DOES SWEATCOIN WORK?
Using Sweatcoin is quite easy. To get started, you need to download the app on your smartphone. The health app is compatible with Android and Apple. Here is how Sweatcoin works.
THE SIGNUP PROCESS – Registering for a new Sweatcoin account is easy and fast. After downloading and installing the app on your smartphone, Sweatcoin walks you through the signup procedure. You have to provide the necessary details such as your name, email address, and contact number.
Sweatcoin would send you a 4-digit verification code on the device you would be using when you are outdoors. The app needs you to activate the GPS settings for having the best step conversion. As a kind gesture, the company provides new users with 0.95 SWC, which equals 1000 steps.
Also, you can take a look at your Sweatcoin wallet anytime to get tips on how to earn more. As of now, Sweatcoin hasn't integrated with trackers such as Android Wear or Fitbit. The app can track your steps only if you are using Android smartphones, iPhones, or Apple Watch 3s/2s.
Therefore, if you forget your device while you are outdoors, you would miss those steps. Because Sweatcoin needs GPS access, make sure it is included on whatever device you are using to use the app. On top of that, its unique algorithm is limited to a few devices. The company is on a mission to integrate with more devices shortly.
WALK, WALK, AND WALK – For every 100 steps you walk, 0.95 SWC gets accumulated in your Sweatcoin account. An average person can tale around 2000 steps pert mile and should be able to make it about 10,000 steps in a day.
If you belong to this category, you can expect to earn 6 SWCs a day. The average conversion rate is about 65%, which means for every 1000 steps, you can earn Sweatcoins for 650 of them. If you are using Android or iPhone 7 and upwards, both outdoor and indoor steps are counted in your overall steps. Later it is applied to the conversion rate.
You can find handy tips on how to improve your conversion rates on the app. Some of the tips include removing the outer cover that may block GPS signals and turning off the battery saver mode.
GET PAID IN SWCS – Until you have managed to accumulate 2000 walking steps, the app holds your SWCs in real-time. When you reach this point, Sweatcoin analyses the steps using a complex algorithm to make sure how many steps should be converted into Sweatcoins.
On the other hand, if you want your coins credited to your Sweatcoin account before completing the 2000-step threshold, you can opt for force-sending the steps at any time. Don't worry, there won't be any kind of penalties.
The Sweatcoins doesn't expire, and so you can keep them in your wallet for a prolonged time. As such, those coins get accumulated in your wallet day by day. You can avail of special prizes and rewards by holding them. However, Sweatcoins take a 5% commission on your earnings.
REDEEMING YOUR SWCS – You can't cash out your Sweatcoins through a check, bank transfer, or PayPal. You can redeem those coins for paid Sweatcoin subscriptions or products from the marketplace. The company partners with over 160 brands and provide amazing offers daily.
If you are not finding anything right now, you can come back later and check for new offers. However, if you finding something lucrative, cash out immediately without waiting further. Although there aren't cash-earning opportunities, you can save a lot of real money by using Sweatcoins to make those purchases.
MARATHON OFFERS – This kind of offer is intended for high Sweatcoin earners. They can redeem amount as much as $1000 in PayPal cash or buy a new iPhone smartphone. You can even find great deals on travel and many other things. The opportunities are very limited and available for some time.
Because earning such numbers of Sweatcoins could take you a few years to accomplish, there is a way out of it. You can work together as a team with your family members. That way, you can earn faster and transfer your Sweatcoins to your account to buy marathon offers.
HOW DOES SWEATCOIN MAKE MONEY?
The Sweatcoin app might be easy to download and free to use. But, the company needs revenue to sustain itself. Also, they have to take care of recurring expenses. As of now, Sweatcoin is successful in generating a few million dollars with participation from SmartHub, Seedcamp, Rubylight, and Greylock Partners.
Apart from this, the company is honing its revenue model that depends on engagement, partnerships, and networking effects. Here are all of them discussed in brief for a better understanding.
SWEATCOIN PLANS – It is a known fact that the company limits the number of Sweatcoins you can earn through the app daily. And, they charge you an extra amount of money if you want to earn even more by upgrading to another membership plan.
Now that's a well-sorted business strategy that can limit the number of people who are eligible for other big opportunities. Here are the plans provided by the company.
* MOVER – This plan is free of cost. Mover allows the user to earn a maximum of 5 Sweatcoins every day and up to 150 Sweatcoins a month
* SHAKER – This plan costs you around 4.75 Sweatcoins a month. Shaker allows a user to earn up to 10 SWCs per day and 300 SWCs per month
* QUAKER – This plan can cost you about 20 SWCs a month. Quaker lets a user make around 15 Sweatcoins a day and up to 450 Sweatcoins a month when you use it properly
* BREAKER – With this plan, you can earn about 20 SWCs per day and up to 600 SWCs a month. However, Breaker can cost you 30 Sweatcoins a month
The best part of all the aforementioned plans is that you can't buy them using real money. You have to walk to earn more Sweatcoins, which would be used to upgrade your latest subscription to the next pack. The way the company makes money depends on how you make good use of the health app.
REVENUE GENERATED FROM PARTNERSHIPS – Sweatcoin provides you with two different types of offers. One is the Daily Offers and another is Marathon Offers. That means, if you have Sweatcoins between 10 and 50, you can use them either to purchase daily offers and discounts or different trials from partner companies.
Or, you can keep collecting the Sweatcoins to purchase real products (Marathon Offers) such as Samsung TV, iPhone, etc. You can even convert them to fiat if you aren't interested in buying. The partner-offer model is where a company partners with different brands and provide discount and opportunities to the consumers.
During the process, those brands pay Sweatcoin and get featured on the app. Because companies want to connect with new people, they choose products, experiences, and brands for the people using the app. However, considering the referral strategy and limitations of Sweatcoin, the Marathon Offers lasts for about 24 months. Now, that's a great strategy to keep a user busy for a prolonged time.
REVENUE GENERATED FROM ADVERTISEMENTS – Other than the fees and commission from featured partner brands, the Company makes money through advertisements you come across on the app. Like many other applications, the company incorporated Google Ads as a secondary source for generating revenue.
The company provides easy ways for you to earn Sweatcoins in the form of a daily bonus. All you need to do is watch advertisements for earning bonuses. This way, you are eligible to get a compounded bonus daily. The in-app advertisements greatly help the company to generate revenue for running expenses.
HOW TO GET PAID WITH PAYPAL ON SWEATCOIN?
Everybody wants to know the methods of transferring SWCs into PayPal cash. Here is what you should know. Getting your Sweatcoins converted to PayPal cash can be possible but it isn't easy. On top of that, it isn't straightforward either, as you would have expected.
You know that earning money through SWCs comes in a few different forms such as exchanging it for gift cards like Amazon Gift Cards. These gift cards have similar values to that of cash. Yet, transferring the earnings from Sweatcoin directly to your cash account is not possible as of now.
Also, there is no way you can connect your Sweatcoin account to your PayPal account. Select PayPal reward after you visit the Sweatcoin marketplace. There will be instructions on how you can buy it. However, if you don't see PayPal reward, there are chances that it is currently not available.
Continue to check it daily until you find it. To redeem cash through a PayPal account, you need at least 20,000 SWCs. Next, follow the instructions on how you can claim the selected offer. After that, you would receive an email.
Tap the buy option you get over the email and you would be redirected to another page. This allows you to redeem your SWCs and send cash to your PayPal account. However, to get $1000 PayPal cash as a Marathon Offer, you need to have 20,000 SWCs. And, having them in your account is not an easy task. It could take a few years to collect those Sweatcoins.
Previously, when the app first debuted, the company used to give PayPal cash in exchange for the Sweatcoins. In short, Sweatcoin was paying you for walking. But, those days were no more. As of today, you can't redeem your SWCs for PayPal cash.
HOW MUCH IS A SWEATCOIN WORTH?
So, it appears that by now you might have a clear understanding of how much you can exchange with your Sweatcoins. Yet, you might be wondering about the worthiness of the overall Sweatcoins you have earned. The truth is, the value of a single Sweatcoin greatly depends on what people decide.
In general, there is no kind of official exchange available that determines the actual price. Despite this, there is a simple and general concept of what your Sweatcoin might worth. Therefore, you can trade 20,000 Sweatcoins for $1000 PayPal cash. And, it comes as a Marathon Offer.
Depending on the exchange, $0.05 equals to 1 Sweatcoin. So, does it mean 1 Sweatcoin will have that value in dollars? No, it isn't. As aforementioned, the value of Sweatcoins depends on what people decide. Although these coins aren't a fully functional currency, it is much closer to that.
Who knows, with new users and sponsors pouring in, the company is trying to buy back the Sweatcoins from the users at a discount price of $0.05. However, because of earning limitations, it may take a very long time to accumulate 20,000 SWCs and redeem the PayPal cash offer of $1000.
If you are impatient and want to trade your SWCs for quick cash, there is another option. But, there is a bit of risk attached to it. Because you can trade Sweatcoins through the app, you can sell them to people willing to buy. You send SWCs through the app and they send you money over PayPal.
The entire operation is risky, and it is not recommended at all. Finally, you have the option to donate your Sweatcoins. You can donate them to other users or charity. Those are organizations that support humanitarian, conservation, and environmental causes.