How to Make Money Writing a Blog – $500 A Day Blogging Is It Possible??? — affiliatemarketingmc at YouTube.com.
Is it even possible to make money blogging from the comfort of your own home? Of course it is. That's exactly what I've been doing for the past 18 years from my backyard office.
Today we're going to talk about how you can get started making money online with blogging.
Find What People Are Interested In
Most people don't get paid just to blog. Most people are paid to generate an audience. You need to get relevant people to see your blog by talking about relevant topics. So you do this by finding something that people are interested in.
Now, a lot of people will tell you to blog about your passion, or blog about something you're interested in, or something like that. That's good, but you also have to be blogging about things other people are actually interested in. So if you're interested in something that no one else in the world cares about, you're not going to make any money blogging. It has to be something very relevant.
Use Google Keyword Planner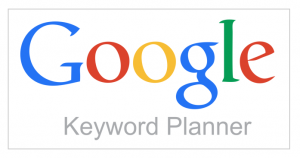 You can use the Google AdWords Keyword planner tool to find out what people are searching for every single day. Four million people search Google every second—that's 4 million different searches every minute. That's a lot of people that you can get to your blog.
If you're looking to be a blogger from the comfort of your own home, and you want to make money with this, you need to generate an audience. You are going to be paid in direct proportion to the value of your audience.
Let's say you start to write about a topic and you get a following. People come to your blog and read your stuff and watch your videos.
It's all about influence.  If you can get your audience to do something, then you can make money. And there are plenty of ways to make this happen.
CPA Marketing
Perhaps you can get your audience to perform an action. You can do CPA (cost-per-action) marketing, where you get paid when visitors enter their information on a form, or they download something, or they call a number. They don't even have to buy anything.
Affiliate Marketing
You can also do affiliate marketing. With this, you go to websites that have affiliate programs, you sign up and get a custom link that goes to your product, and you paste that link on your website.
Make sure that you have a good affiliate disclaimer that tells your visitors that you are an affiliate of the product. That way they don't think it's an unbiased review, since you're getting paid to do it.
You can get affiliate marketing disclaimers with my affiliate marketing toolbar at www.AffiliateMarketingDude.com.
Google AdSense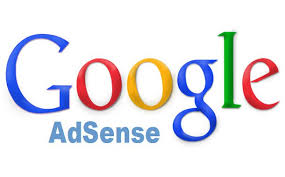 You can also do what is known as Google Adsense. This is a great way to monetize your audience, because all you have to do is stick ads on your blog, and you get a check when people click on the ads.
Other Methods
There are other things you can do as well, like
making a mailing list
creating a YouTube channel around your blog
The name of the game is being able to get lots of people to view your content. In order to do that, you have to know what people are searching for.  All you have to do is write about that, focus on the people that want things in your niche, and link them to things that make you money.
How to Set Up Your Blog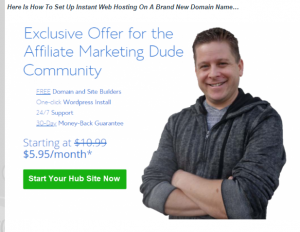 Blogs are extremely easy to set up and manage. You can literally set up a blog in about five minutes. You can go over to www.GoHubSite.com and watch my video that teaches you how to set up your first blog in literally 5 or 6 minutes–maybe 15 if you're really slow. But it's very easy to do.
For more information, visit www.AffiliateMarketingDude.com.