How Affiliate Marketers Get Paid – Make Money Online – affiliatemarketingmc at YouTube.com
Today we're talking about how affiliate marketers get paid. How do you get money in your account from your affiliate stuff?
Affiliate marketing is always driven by an action. Whether it's CPA (which is cost-per-action or cost-per-acquisition) affiliate marketing, or whether it's like cost-per-sale (or where you're getting paid on a sale), no matter what, an action has to happen.
Self-Hosted Affiliate Programs
In affiliate marketing, you can get paid several different ways. Some big companies, such as Amazon or Best Buy, have their own affiliate programs, and they'll pay you for affiliate marketing. These are called standalone or self-hosted affiliate programs. These companies will give you special links that you promote, and when people click on the link and buy products, you get paid directly be the company. Usually they'll pay you by check or bank draft, or something like that. Sometimes they'll even pay you by PayPal, or by putting money on a debit card every day or every week.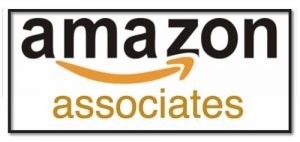 CPA Networks
Then there are what's called affiliate networks. An affiliate CPA network is a network that goes out and finds a bunch of different things for you to promote. They go to all these different places, work out an agreement, and make a link. When you log into your affiliate CPA network, you'll see a list of a bunch of offers.
My favorite way to get paid is always by using CPA networks. The reason is because with everything else, you need to make a sale. With CPA, you get paid when an action occurs. You have to get someone to click something, buy something, download something, etc., and when that action occurs, you get paid. But it doesn't necessarily have to be a sale.
OfferVault and ClickBank
OfferVault and ClickBank are two tools that we can use for affiliate marketing. OfferVault is a search engine that displays a bunch of offers and their networks. We use this to search for offers.

ClickBank is another tool we use. A lot of people think it's an affiliate network, but it's actually more of a digital product hosting service. They host digital products and order forms, and they process all the payments for these products. When you log in to ClickBank, you see all the offers like an old-school affiliate network, but it's more direct, because it's people actually selling stuff. JVZoo and ClickSure do the same kind of thing.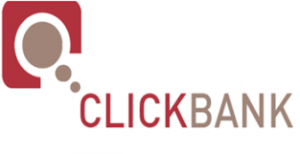 Now, here is more on the different actions you can get paid for with CPA marketing.
Pay-Per-Sale
The barrier of entry for a sale is really high, because you have to get people to actually get their credit card out and buy something. On Amazon their cards are already stored, so it's a little bit easier. But getting someone to buy something is generally pretty hard.
Pay-Per-Lead
You could also get paid for a lead. When you generate leads for someone, these help companies to generate customers at the end of the day. As an affiliate, you want to do this ethically. You don't want to entice someone by saying they can fill out a form a get a prize. People need to be genuinely interested in what you're offering.
There are two types of leads: short-form and long-form. Short forms are easier to convert, so they pay less. Long forms are harder to convert, so their pay is generally a lot higher.
Pay-Per-Click
You can also get paid on a click. All you have to do is get someone to click. This can happen with AdSense, for instance. They give you a little code that you put it on your site. MSN does the same thing. They're basically like big banner networks, big pay-per-click networks who want traffic, and they have all the software that generates it and makes it work, so that they get relevant traffic. Getting pay-per-click is going to depend on what market you're in.
Pay-Per-Download
One of my favorite ways favorite ways to get paid is by offering free downloads. This is actually where I've made most of my money as an affiliate marketer, and still to this day I make a ton of money on downloads. With this, you just get someone to download something.
You might get paid to promote a toolbar. There are tool bars for everything – smiley faces, cursors, templates, forms, PDF editors, video downloads, and more. Because these are so simple to get, everyone likes them. They pay anywhere from $2 to $5 per download, which is really cool. You get someone to download something free that they were looking for.
Pay-Per-Call
There is also pay-per-call, where the company generates a phone number instead of a link. When the phone number is called and someone stays on for a certain amount of time, you'll get paid.
Other Offers
There are also free trials and web hosting. Web hosting is another one of my favorites. There are all kinds of offers.Things like credit card offers would fall under something like a lead form. Banner ads would fall under clicks. A book form would probably go under download, because people might download a free e-book or something like that.
You can get paid to promote all kinds of products. It could be lead pages from HomeAdvisor, or toolbars from Ask.com, or maybe a dental referral network, or maybe as-seen-on-TV stuff like the squatty potty, or ab rollers, or something like that for floor workouts.
When you get started, you definitely need to have a bank account. You should have some kind of credit card, even if it's a prepaid credit card, just something so that you can get started.
For more information, visit www.AffiliateMarketingDude.com.