Hot Affiliate Niches & Offers for 2018 — affiliatemarketingmc at YouTube.com. 
Today we're going to talk about the hottest most profitable affiliate niches that you can get into in 2018. These are niches that have tons of money attached to them. There are lots of people in these niches making lots of money right now. Let's dive right in and talk about the hottest niches of 2018.
Web Hosting


The first top-most profitable niche is web hosting. This is a big niche that pays a lot of money. Companies will pay anywhere from a couple of bucks up to $300 or more when someone gets a dedicated server or shared web hosting account. This niche is really good, because people are building sites like crazy, and they don't know how to do it. You can show them how to build sites, tell them to get web hosting, and you get paid.
I make about $50,000 a year just off of web hosting commissions alone, off of one little site
that I built on a webinar back in 2015. So, it's pretty lucrative–I'm close to over $100,000 on that site, just off of one web hosting affiliate offer. So, it's a really good niche.
Online Training Courses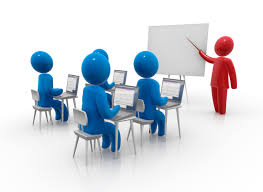 The second most profitable niche of 2018 is online training courses. These are great because they cost very little for the person who develops them, and they make a lot of money. There are courses for literally everything—how to manage depression, or how to take care of your dog, or how to learn to fish, or whatever it may be. There are lots of sources out there (such as www.Lynda.com) that have training videos and courses, and you can be their affiliates and make lots of money when you sell their courses. Some courses sell for upwards of $100,000—imagine getting a commission on a $100,000 training course! It's estimated that this is going to be a $100 billion-a-year-industry.
Finance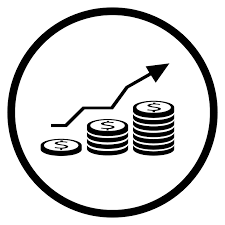 The finance industry is great, because there's always money in it. Every day, people are getting
mortgages, buying houses, refinancing their homes, getting credit card loans, buying new cars, refinancing cars, dealing with budgets, dealing with spreadsheets, or just trying to manage their money. All you have to do is find one segment of the market, get really good at it, help people with it, and you're off to the races. You can get anywhere from $40 to $100 per lead. You don't even have to sell anything—you can get someone to fill out a form and get $100.
I have had sights in the gas prices niche where I sold credit cards, because people wanted to save money on gas, and the gas rewards credit cards made them able to do that. And I got paid like $100 every time they applied for a credit card.
Fiverr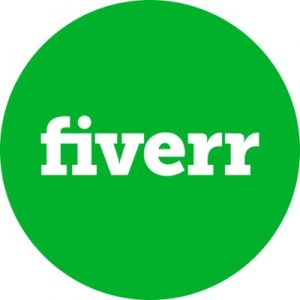 Next, we have Fiverr. This is a really good one, because people want things done. They might want someone to make a logo, an article, a voiceover, a video, an image, backlinks, someone to do this or that. People always want someone to do something for them. Fiverr has an affiliate program which, last I heard, pays $100 when someone signs up for the site and bids on a job. This is also attached to outsourcing and things like that, which also has a lot of stuff involved in it, stuff that you can get into and make money really fast.
Software-As-A-Service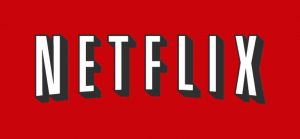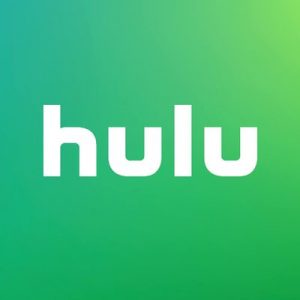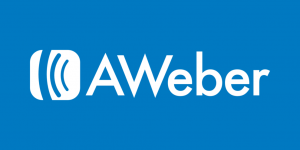 Here, companies spend millions of dollars to build the perfect software platform. These are software-as-a-service, which means they are monthly recurring services for customers. So, the cool thing about being affiliates for these companies is that you get commissions monthly. This is a great way to start building recurring income. And here's a secret: you don't want to go market these services under their product names; you want to go and find people who want the product, but don't know they need it yet.
For example, I want to find people who want to put a mailing list on their blog. They want to put a little form that gets them into their mailing lists on their blog. I take them and I say, "Here's how to do that. By the way, you're going to need Aweber to be able to do that. Click here to sign up. I'm an affiliate, I get paid, which is why I'm going to help you out." And if I send someone over to Aweber and they sign up, I get 30% commission for life.
I've built a recurring income of about $4,000-$5,000 a month within just a few days promoting one of these services. And that's goingto go on as long as these people are customers. If I get more customers, that number builds and grows. I'm still getting paid every single month from people that bought back in 2010, back when I just started doing the monthly recurring stuff. And I still get paid over and over.
Now What?
So there you have them. These are the top affiliate niches of 2018. They're really hot niches where you can make a lot of money, and people are banking it huge, building up a recurring revenue with these streams of affiliate offers. But the key is pairing the right traffic method with the right affiliate offer. So how do you find the right affiliate offer for you?
I've put together something really cool for you, and I want you to check it out. When you go to find affiliate offers, you usually have to search a lot of places to find the best offer. So I actually made an offer search tool. If you go over to www.Ineedoffers.com, you can put your search term in based on the niche market you're in, and we're going to help you find the best affiliate offers that are going to work for you.
For more information, visit www.AffiliateMarketingDude.com.