Get 1,000 Legitimate Subscribers And 4,000 Hours Watchtime Fast Youtube = Success Or Poverty??? — affiliatemarketingmc at YouTube.com.
Today I'm going to show you five easy ways to get subscribers and video views on YouTube, so that you can start getting paid now. We're talking about making money with the YouTube Partner platform. A lot of people are little freaked out about the ground rules that have been laid out by YouTube, so we're going to break this down.
4,000 Hours Watched
Let's say we want to get to 4,000 hours of our content watched, or we want to get 1,000 subscribers. How do we get there? And how much money is at stake in the first place?
First, let's talk about getting 4,000 hours watched. That's approximately 260.000 minutes, or about 600 minutes a day. Let's say our average viewer watches one minute of our video. That would mean we would need 260,000 video views to get 4,000 hours watched. How much money would that be? Some say that YouTubers on the low end make an average or $1 per thousand views. If that's the case, then you would make $260. Or, if you're a YouTuber on the high end making $10 per thousand views, that means you'd make $2,600.
1,000 Subscribers
Last year I got to 1,000 subscribers on a brand new channel I made about addiction, which is actually a really competitive market. On this channel, we took it from 0 to about 3,000 subscribers and about 250,000 views. We get tons of views everything month, and we're doing well. But even so, I don't monetize that using YouTube, and I'll talk about why.
Now, here's what you want to do to get those 1,000 subscribers.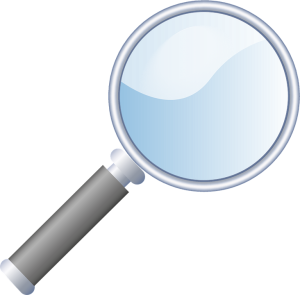 1. Refine your market. What are you doing out there? Are you just making funny videos? Are you teaching something? Whatever you're doing, you have to refine it. Ask yourself: who is your target audience? Are they people that go to work? Are they people that stay home? Do they want to make money? Do they want to learn skateboarding? Are they people that you know want to learn how to knit? Who is your target market?
2. Use a keyword tool to find out what people are searching for. For example, you might want to check out the Google Keyword Tool. You can also use the glossary method. With this, you go to Google, type in whatever your market its, and then add the word "glossary". This will also show you what people in your market are searching for.
3. Find the top videos. Once you've defined your target market, you want to find the top videos in that market. When you search, you'll find topics related to videos that are getting lots of views. Try to find the videos using keywords that are easy to rank for.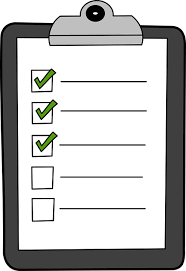 4. Make a list. Now that you see the top videos and their matching keywords, make a list of the videos that you see. This is what is going to drive your audience.
5. Make content based on your list. If you make a list of 30 videos, you now have 30 new topics to make your own content about. Let's say you find 30 topics from those 30 videos, and you make your own 30 videos over the next 30 days. You'll gain subscribers and viewers very fast.
You want to watch for videos that have lower competition. Because the lower competition, the better chance you have at standing out, and the more people will watch your videos, and the more they're going to subscribe, and the more money you're going to make.
When you upload your videos, make sure your title is patterned after the keywords that are easy to rank for, and patterned after what's getting a lot of views.
Bonus: 6. Tell visitors to subscribe. In every video that you make, tell your visitors to subscribe, subscribe, subscribe. Ask them why they aren't subscribed. Tell them why they should subscribe.
If you use this format, it's going to work extremely well. I use this on my addiction channel, where we go into things like addiction and anxiety, high-functioning alcoholics, all kinds of things. I find ideas for my content just by making lists of videos that people want to see.
For more information, visit www.AffiliateMarketingDude.com.