Hey guys, It's Marcus here from affiliatemarketingdude.com.
What we're going to discuss today is anticipatory marketing – we're going to anticipate what the market needs and give customers a solution to their problem!
I'll be showing you how anticipatory marketing works and how you can use it to find inexpensive traffic!
Let's get an example out first: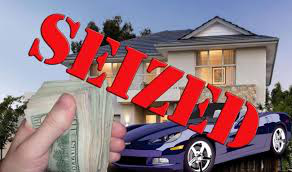 Let's say that someone has a problem when it comes to foreclosure – they're going to have their house seized as an asset since they haven't really paid their loans. I'm sure that you're going to have your assets seized, you wouldn't really be too happy about that.
So what's our goal? We're going to put a smile on that person's face instead!
How do we do that? We're going to offer solutions to that individual's problems.
Let's say that we have a solution that's called Forclosure save that will give options to customers.
Giving them options means that they have a way of solving their problem. This makes them happy!   
So we can run a few programs for our solutions:
We can run Refi – We get paid when they fill out the Refi form, they don't have to get the loan (although that is the end goal)
Stop foreclosure courses
Mortgage modification
So here's a list of things that will possibly happen on the way to foreclosure:
They'll be searching for options and the definition of the problem which in this case, should be  "Foreclosure process" And as you can see here, you should first look at the relevance of each keywords that you're going to choose. (in this case it gets 2900 searches a month)
In general, people will also search for a lot of different keywords that is also related to the same topic.
You have to be intuitive with what you're going to be using!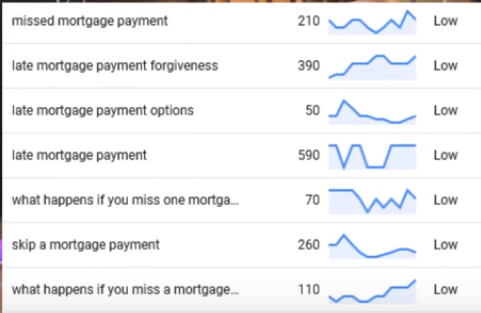 As you go along with researching on what are the keywords that these users use, You'll also realize that they will also search about 'mortgage', which is why you can also formulate another solution like 'mortgage modification'
Keywords is the key – Literally!
Now that we have all of these processes and solution to their problem, we can start making out site based on all of our findings.
We're going to show you how to do  X, Y, and Z!
Set up a website that will have them fill up their information and their e-mail address
Once you do that, you're building a data base of people who have this problem
Basically, you'll be earning 0.90$ for every click (more or less a dollar) PLUS a percentage of the product that you're endorsing!  That is the key to anticipatory marketing!
---
Make sure you subscribe by clicking on the bell button on my Youtube channel or on one of my videos!  
CHECK OUT AFFILIATEMARKETINGDUDE.COM
Got a lot of cool videos and everything else for you! 
Check it out and I'll see you on the inside