Affiliate Marketing Ad Writing Secrets From Super Market Tabloids — affiliatemarketingmc at YouTube.com
Today we're talking about how the advertising in supermarket magazines can teach you about marketing. We're also talking about how to speak to your audience—whether it's a guy clicking an ad on Facebook, whether it's a guy using search engines, whether it's something in the Content Network—you'll learn how to speak to your market. 
Let's take a look at the process here with supermarket tabloids. They have to get your mind from the grocery store checkout to the content. They have to get you to pick it up.  
These tabloids use the old marketing principles of AIDA: 
A = Attention 
I = Interest 
D = Desire 
A = Action 
These same principles work everywhere, from getting a click on Google to getting someone on your website to purchase or click something.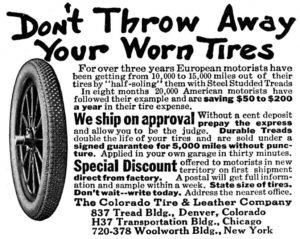 Also notice how the advertisements in these magazines don't look like ads. Back in the old days, advertisers would run an ad, and people would go and buy something. But advertisers and marketers got a lot more creative over the years, and they started to notice that they could make their ads look like content. 
These ads were so effective, they got so many people interested, that a law was passed so that the words "advertisement" or "advertorial" (a cross between an ad and a tutorial) had to be included with the ads.  
So, you need to know how this stuff works.   
We live in a busy world, and a busy internet. Every time you go online – whether it's for Facebook, email, a Google search – there are advertisements calling for your attention.  
Supermarket tabloids try to get your interest in a way that makes sense. And as a marketer, you have to do the same thing. It's important that you know your audience. You have to know who you're speaking to and what they want. How do they react? What do they respond to? What kind of ads are they getting right now?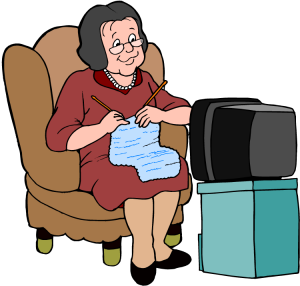 For example, and elderly crowd will be watching different TV shows and doing different things from a younger crowd. A grandma on Facebook will be acting different from a 20-year-old on Facebook. They'll respond differently. The 20-year-old will scroll quickly through, so you'll have to be quick to get their attention. The grandma will probably act more slowly. 
When I first started marketing, I would go spend money testing ads in magazines – money making magazines, business magazines, magazines that go to everyone. I even tried direct mailing people, back when I had a website design company. I would buy a list of all the limousine companies in our area, and we'd send out physical mail to get messages out. But because of what I learned from advertising, my return on investment was insane. And if you learn this stuff, your return on investment will be insane as well.  
How do you take your time and money, and turn it into more than when you first started?  
Let's say an advertisement cost you $1,000 to put in a magazine. Could you take that $1,000 and turn it into $2,000?  
You could if you were thinking about the right principles. People often don't take the principles from offline marketing and use them for online. For some reason, when people go to online marketing, everything goes out the window. But the only real difference with offline marketing is that you don't always know a lot about who you're marketing to.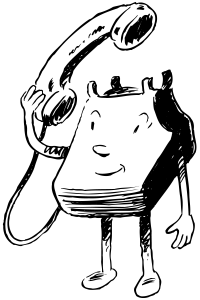 As Tony Robbins says, "success leaves clues." You can look at the clues. These supermarket tabloids have affiliate offers that pay you if people call, or if you get someone to your website or to mail in, or something like that. These are lead generation offers. Notice how every day asks for an action, or a response.   
So, you have to look at the way these ads are structured. They're focused on getting attention. When you're marketing online, you have to think the same way. The goal of your ad is to get as much response as possible. The online user is a little bit different and has a different mindset, so how do you get their attention?  
The difference between getting one percent of people to open your email and getting ten percent of people to open your email is ten times the money in your pocket. The difference between getting one percent of people to click on your ad and ten percent is night and day.  
The most important thing you can isn't WordPress, or buying clicks cheap, or tech stuff. It's learning how to write an ad that gets a response. Can you get a response?  
To learn more, go to AffiliateMarketingDude.com.