Adding a New Domain to cPanel Hosting Account
Hey guys! Marcus again from samedayblogs.com!
What we're going to do in this video, for those of you who got a custom niche idea blog setup and domain name with all the bells and whistles, we're going to show you how to add your domain name to your hosting account.
This is already after you did all the other steps with adding it to namecheap, transferring it over, putting the name servers.
Now we're ready to add the domain name to our hosting account.
If we were to take something like carvalueestimator.net, let's say this is our name and we did all the other steps, what we want to do is go to our host gator link.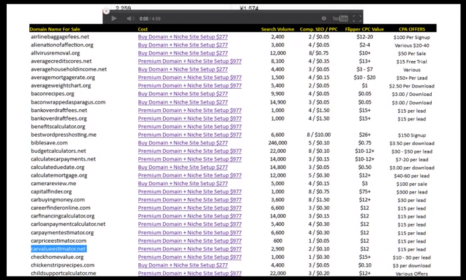 On our host gator welcome email, you're going to notice a billing login. You can either login with the billing login or you can do the control panel. Either way takes you to the control panel.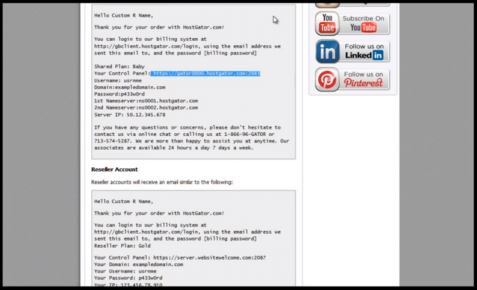 So i'm just going to go into the billing log in like this.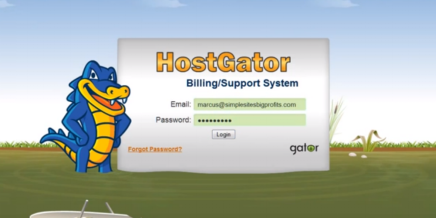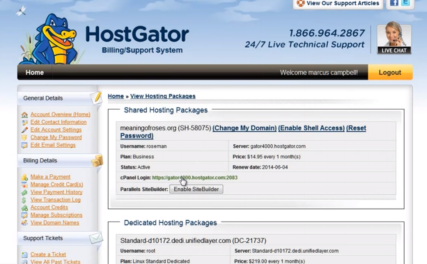 Then i'm going to go ahead and scroll down to view hosting packages.
Then we're going to go ahead and log in here. See how that's the same.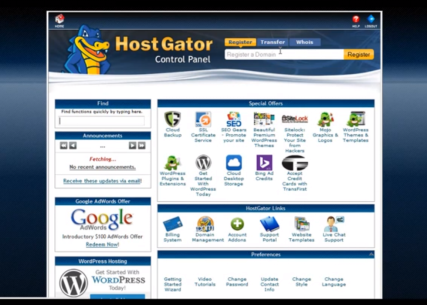 Once we log in, we go ahead and log in like this and we are taken to our control panel.
On our control panel, you're going to go ahead and see.
You get yourself familiar with the control panel. You got all your offers, your links, your preferences, password stuff.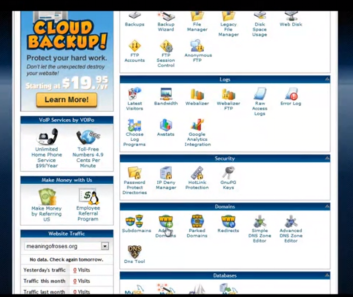 Scroll down to add-on domains
and we're going to do add-on domains.
Go ahead and add on a domain name.
We'll use carvalueestimator.net.
Then it'll generate all this stuff.
We add our password.
Hit add domain.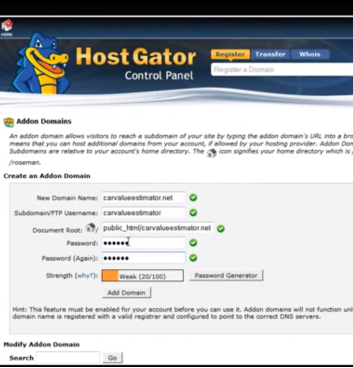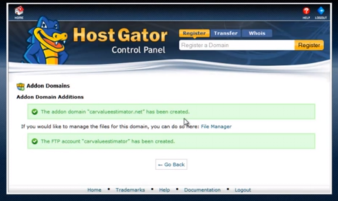 It's going to go ahead and add the domain name, right like this. There we go. Carvalueestimator.net has been created.
We can go ahead and type it in the box and see what comes up.  It looks like we're still parked here. So after you change everything around, you'll be able to see that transfer over. Then you'll be able to see the host gator welcome page.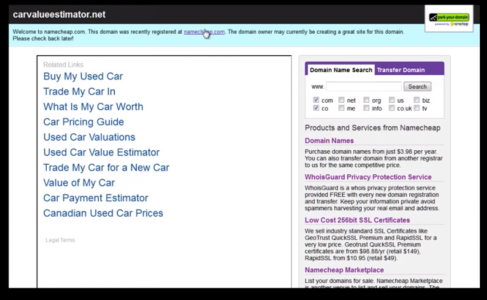 On the host gator welcome page, we are going to change it to have WordPress on it.
What we did just now is showed you how to add the domain to your account so that your host knows that domain exist and can create a special folder for it. It's very important because it needs to know where to send everything.
For those of you who got a domain name, follow on below to the next video, installing WordPress and we will talk to you about how to get your site set up running super super fast!
For the rest of you go to samedayblogs.com and get your niche!