Passive Income Ideas To Make $1,000 A Month Or More In 2018 With Affiliate Marketing — affiliatemarketingmc at YouTube.com. 
Today we're talking about passive income, two ways to make it, and lots of programs you can use to make recurring income.
I have to tell you—this is going to be a good one. Because just today, I woke up to a whopping (drum roll, please) 25 dollars and 11 cents. You might ask, "how's that even going to buy you anything?" Well, that's just from one customer that bought something back in 2012 that I've been getting paid on over, and over, and over again. From this one little sale I made back in 2012. I don't even remember what I did to get it, and it's generated me over $2,700 in revenue.
I have lots of customers like this, and I get money in my account every single day from recurring income. And I'm going to show you how to make it.
We're going to talk about two ways to make passive income.
Make a sale over and over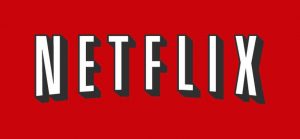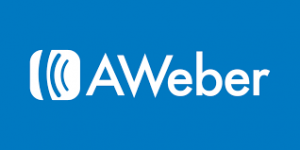 If you make a sale of something that has a monthly commission, you'll get paid over and over.
Companies like Netflix or Aweber, or programs like Kartra, Builderall, or Clickfunnels, all provide monthly subscriptions, and they will pay you affiliate commissions. So they can serve as a recurring revenue stream.
Web hosting companies have recurring income programs as well. The majority of them are going to pay you anywhere from 10 to 30 to even 50 percent or more, each and every month that the customer remains a client. There are also lots of recurring income products on Clickbank. This is where I got that $25 from.
You can go and promote something once, and get paid over and over as long as they're a customer. I got paid over 71 times for someone buying something once.
A lot of people are going to scoff at the fact that one guy only made me $25. But think about companies like Planet Fitness, and other different types of gyms. These places thrive on a business model of collecting only $10 per month from each person. No one misses $10, and half the people don't even go to the gym. These gyms are simply raking it in with getting recurring income.
Now, take this to the affiliate marketing world. You don't have to have a product. You don't have to have anything except a link to send people to go buy something. This is why monthly memberships and subscriptions work so well.
A couple months ago I started running the Kartra program. I did sales for them, and now I'm generating $3,000 – $5,000 every single month in recurring revenue, just from that one program.
Some people make $300 a month from this, and they're happy with that. Some people generate $10,000 a month, or $20,000 a month, or sometimes even $60,000 a month.
If you go over to my site at www.AffiliateMarketingDude.com/monthly, we're going to list a bunch of different affiliate programs that pay you each and every month, so that you don't have to do the work of going and finding them. You can just promote them.
Get traffic over and over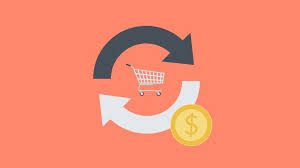 Another way to make passive income is to get recurring traffic.
Let's say you built a site today, and the work you did today generated five visitors a day. If you multiply that by 365 days, that's about 1,600 – 1,700 visitors every single year. If you start to add on to the site and start to get traffic every single day, you'll start to get sales every single day. You can use this and get recurring income every single morning.
I wake up and I have sales sitting in the account. Money sitting in the bank account from things that I did years ago. This is a very powerful thing.
I want you to think outside the box and put these together. Put together the power of making sales over and over, and generating traffic over and over. That is the power of recurring income. If you have something that people are signing up for every single day, something that gets you paid over and over, it's a match made in heaven. Start to watch your income grow as you build and cash the checks.
If you'd like to learn more about this, I would suggest checking out our Simple Sites Big Profits course at www.SimpleSitesBonus.com. You can go there and get our software that's going to train you on how to build sites, set them up, get traffic, choose what affiliate offers to put on your site, and more. It gives you the tools and software that I've used to make millions of dollars.
For more information, visit www.AffiliateMarketingDude.com.